If you decide to purchase a product from one of the links on our site, we may earn a small affiliate commission from the retailer (at no additional cost to you). We only feature products we would recommend to friends & family. Your purchase through an affiliate link helps us keep this site up and running! 🍄
Constantly running on coffee, energy drinks, and anything that has caffeine in it? You're not alone! America, especially, runs on stimulants, but some might say they aren't the right ones.
If you've ever dealt with the caffeine crash, or a quick burst in energy followed by feeling more tired than you were before, maybe it's time you take a look at an alternative…like mushrooms!
More and more people are kicking caffeine and switching to these powerful fungi, but why? Well, they seem to work!
We'll break down the best mushrooms to use for energy and our favorite products on the market.
A quick note on using mushrooms for energy
You're here because you're tired of feeling tired. We get it.
But despite all the fancy marketing claims out there, mushroom supplements are not going to give you that instant 'zappy' feeling of increased energy like a french pressed coffee or energy drink will. Instead, functional mushrooms aim to address the underlying causes of your drained energy - like stress, inflammation, illness, infections, and more.
Caffeine, as we know it, is a temporary solution. It's unlikely to give you long-lasting energy.
The idea behind the energy-boosting mushrooms in this list is that after continuous use, you may have more energy throughout the day and won't need to rely on those quick (and sometimes very unhealthy!), pick-me-ups.
Okay, now that's out of the way, let's dive in:
The Three Best Mushrooms for Energy
When it comes to mushrooms, each provides different benefits, but in the grand scheme of things, supplementing with any of them can indirectly improve your overall health and, well, your energy!
There are three that instantly stand out for their own unique reasons.
Cordyceps
Lion's Mane
Reishi
1. Using Cordyceps Mushrooms for Increased Energy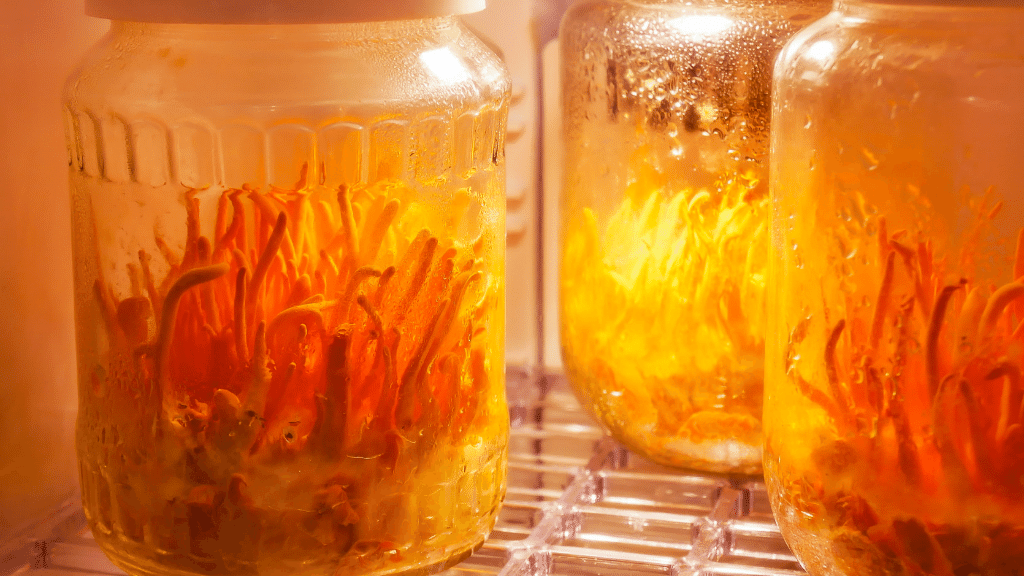 Cordyceps are revered as the most studied mushroom for their energy-like effects. Multiple studies have also shown that they can help fight fatigue, improve physical performance and endurance.
Cordyceps are packed with nutritional and functional benefits and compounds including:
Essential amino acids - the

fruiting body harbors many abundant amino acids such as lysine, glutamic acid, proline and threonine as well

Vitamins like B1, B2, B12 and K,

Different kinds of carbohydrates such as monosaccharide and oligosaccharides

Various medicinally important polysaccharides, proteins, sterols, nucleosides

And other trace elements
These powerful nutrients and compounds have generated functional interest in cordyceps for thousands of years. But more recently, researchers are starting to uncover the scientific effects of this powerful mushroom.
Take a look at this abstract from a scientific review:
Cordycepin is known for various nutraceutical and therapeutic potential, such as anti-diabetic, anti-hyperlipidemia, anti-fungal, anti-inflammatory, immunomodulatory, antioxidant, anti-aging, anticancer, antiviral, hepato-protective, hypo-sexuality, cardiovascular diseases, antimalarial, anti-osteoporotic, anti-arthritic, cosmeceutical etc. which makes it a most valuable medicinal mushroom for helping in maintaining good health.
But cordyceps expansive potential benefits for the body don't stop there.
In fact, cordyceps are a popular functional mushroom for athletes. One study on mice showed a significant improvement in the endurance of mice while swimming after they were given cordyceps mushrooms.
A different study showed an increase in ATP production (cellular energy production) leading to increased grip strength in testing.
However, some studies also showed that there were no statistically significant differences noticed.
Nevertheless, these mushrooms have grown in popularity as consumers race to find something that can replace - or supplement - their caffeine intake.
How to take cordyceps for more energy
Cordyceps and coffee just go together. And that's why so many commercial supplement brands are combining this mushroom with roasted beans. But you don't have to rely on an expensive coffee brand to get your cordyceps fix.
Want to learn more? We put together a guide to cordyceps and coffee.
>>> Keep Learning: Visit the Cordyceps Learning Center Here
2. Using Lion's Mane for Increased Energy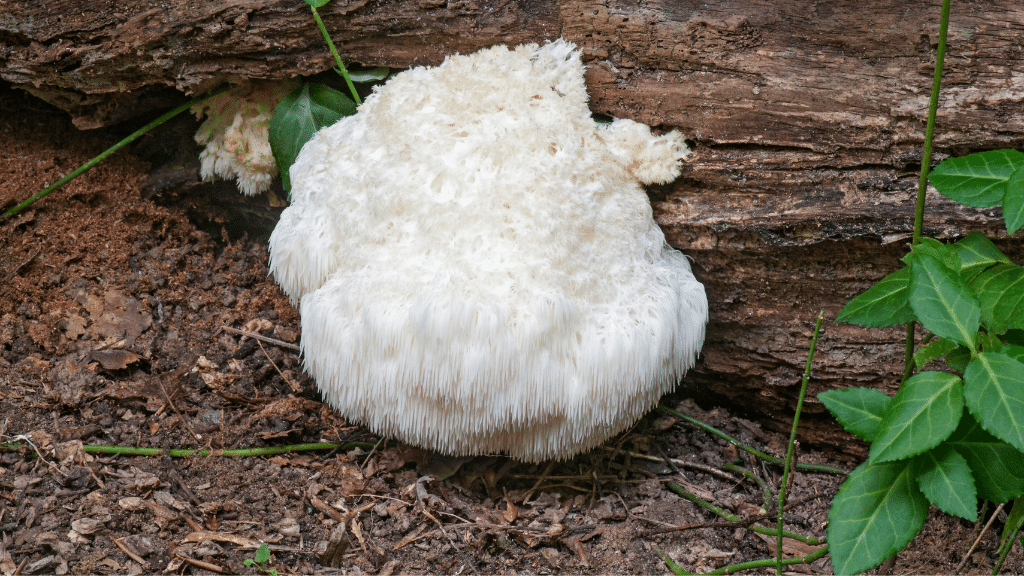 Lion's Mane is most popular for its cognitive benefits, and may support brain health, memory, and focus. And while that may not sound like a direct relationship to one's energy levels, it sure is!
There are a number of reasons why our bodies may be zapped for energy. Anxiety, stress, viral illnesses, cancer treatments, neurological damage, and inflammation can all lead us to feel tired. As a functional mushroom, lion's mane can may be able to help with all of the above.
By treating the underlying cause of our body's exhaustion, we can ultimately feel more focused and energized.
One study showed that the water-soluble compounds found in lion's mane mushrooms can be a great source of natural antioxidants, which can significantly reduce inflammation.
In another study, the immunomodulatory effects of lion's mane were examined and the results showcased the mushroom's ability to protect the body from pathogens that enter the mouth and gut.
When given to rats with significant nervous system damage, lion's mane was able to help speed recovery time by 23-41%.
Over time, with continued use, lion's mane may support prolonged energy by sharpening your mind and alleviating your from brain fog.
It has also been found to stimulate nerve growth in the brain and body which could help alleviate anxiety and stress.
And this is just the surface of how lion's mane as a daily supplement can help improve your overall brain function. For more on the benefits of this functional mushroom for the body - and mind - check out our health benefits guide here.
How to take lion's mane for more energy
There are a number of ways you can incorporate lion's mane into your supplement routine. You can look for a powerful blend of mushrooms - like cordyceps, reishi, and lion's mane, and get a bit of everything.
Or, you can try taking lion's mane as a tincture, supplement powder, or capsule.
One of the best ways to get more lion's mane into your diet is to cook it! Lion's mane is delicious. Here are some of the best recipes you can try with lion's mane this week!
>>> Keep Learning: Visit the Lion's Mane Learning Center Here
3. How to use Reishi Mushrooms for Increased Energy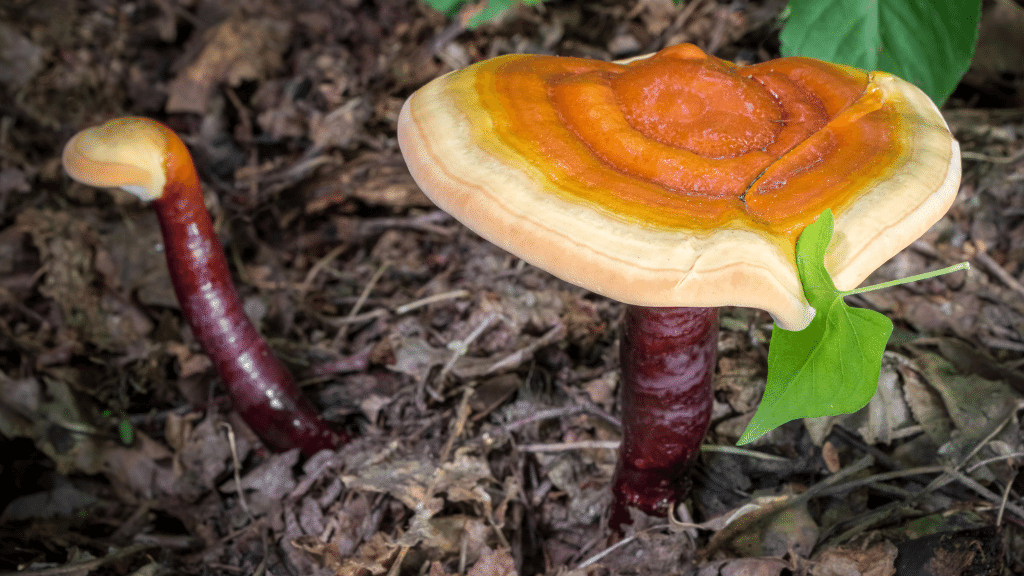 Reishi is a fascinating species, and while its high beta-glucan content has been studied for its effects on immune support, it also has properties that can help people sleep better while lowering stress levels.
For this reason, we love it as a long-term energy booster, as better sleep, less stress, and a stronger immune system all contribute to sustained energy throughout the day.
Reishi mushrooms have one of the longest documented histories as a functional mushroom. It appeared in traditional Chinese medicine texts over 2,000 years ago!
In the Supplement to Classic of Materia Medica (502-536 AD) and the Ben Cao Gang Mu by Li Shin-Zhen, which is considered to be the first pharmacopoeia in China (1590 AD; Ming dynasty), the mushroom was attributed with therapeutic properties, such as tonifying effects, enhancing vital energy, strengthening cardiac function, increasing memory, and antiaging effects. SOURCE
So, it's no surprise that science has taken a big interest in this medicinal mushroom.
Like lion's mane, reishi is also high in antioxidant compounds. In fact, one study showed that the antioxidants in reishi were absorbed quickly after consumption, making it a great choice for those looking to combat aging and inflammation.
Reishi has been increasingly studied for its benefits for cancer-fighting, cancer-treatment support, and anti-tumor properties. One study showed reishi helped protect against oxidative damage. And reishi has been studied for its affects on different kinds of cancer including lung carcinoma, sarcoma, leukemia, hepatoma, cervix cancer, ovarian cancer, bladder cancer, and many more.
For a concise list of cancer treatment studies, check out section 9.6.1.2 In Vitro Anticancer Activities in this review.
In addition to it's cancer-fighting potential, lingzhi is also known for it's antiviral and antibacterial properties.
As we mentioned above, you shouldn't expect a quick jolt of energy by taking a reishi supplement. Think of reishi and other mushrooms as a functional supplement for continuous use that may improve your energy over time by helping to address the underlying issues which lead to depleted energy.
>>> Keep Learning: Visit the Reishi Learning Center Here
The Best Mushroom Products for Energy
Here at Remeday, it's our goal to connect folks with trusted names in the mushroom supplement industry. There's a lot of marketing noise out there. So it can be hard to sort through products that really do what they claim to do.
Always talk to your doctor before taking a functional mushroom supplement. Regular supplementation may not be best for everyone. Talk to your doctor about your unique health situation and especially if you're nursing, pregnant, or planning to become pregnant.
Best Mushroom Energy Tincture →
Tinctures are a high-potency, liquid extract, that can easily be taken by placing a dropper underneath your tongue, or you can simply add a dropper to your preferred beverage. They are incredibly popular, convenient, and need no other preparation to take them quickly.
Cure Mushrooms → Cordyceps Tincture
Cure Mushrooms' cordyceps tincture is certified organic, vegan, 3rd party lab tested for active compounds and safety, and is 100% grown, cultivated, and produced in the USA. The company offers a variety of tinctures, including lion's mane and reishi, but as far as energy goes, you can't go wrong with this cordyceps tincture. They also offer a "performance pack" that saves an additional $10 and you get a lion's mane and cordyceps tincture in the bundle.
We also love that they offer an "alcohol" vs "non-alcohol" tincture. Tinctures go through a hot water and alcohol extraction to make the compounds in mushrooms bioavailable for humans. This means that we can absorb all the best qualities of these mushrooms. Without the extraction, we cannot break down the tough cell walls of these fungi. So, what's left is a liquid that has alcohol content in it. However, Cure offers one that has the alcohol removed which creates a much sweeter taste!
Overall, this brand is one of our favorites when it comes to tinctures. It's reasonably priced, they offer increased savings when you subscribe, and a satisfaction guarantee to make sure you like it! Can't go wrong with that!
Be sure to give them a try if tinctures are your preference. For more cordyceps tinctures we love, check out this guide.
Best Mushroom Coffee Alternative →
You're already taking coffee each morning for increased energy. So why not get some functional mushrooms in as well? This coffee alternative is incredibly balanced, thoughtfully sourced, and third-party tested.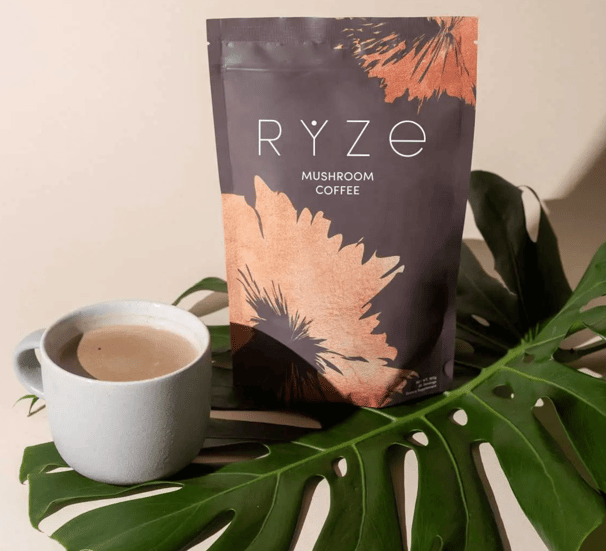 The market for mushroom coffee alternatives continues to grow rapidly. We wrote another article on this topic recently where rise landed in our 3rd spot. However, that article detailed the best mushroom coffees, meaning we allowed brands that had some coffee still present in their powders. For the purpose of this article, we wanted to focus on our favorite product that DOES NOT include any coffee or caffeine whatsoever.
After all, it's a little misleading for other companies to promote a coffee alternative and still use some coffee in them.
Ryze is a well-known brand with thousands of glowing reviews. They use organic mushrooms grown in California, offer a 2000mg dose which is great to see for the price, and they use dual extracted mushroom powders for high bioavailability.
They also include cordyceps, lion's mane, and reishi, checking off our box for the best mushrooms for energy. It's a great way to get your dose of energy-boosting mushrooms all at once, and an exciting way to kick caffeine to the curb.
Best Mushroom Capsule Product for Energy
Take your mushrooms with you on the go! We love RealMushroom's selection of high-quality functional mushroom powders and capsules. And we know you'll love them, too. With 100% fruiting body, trusted extraction processes, and third-party lab testing, you can't go wrong!
Real Mushrooms Cordyceps Capsules
It all depends on personal preference. Maybe you like tinctures of powders. Or maybe you prefer to take your supplement with a capsule. For this, we recommend Real Mushrooms Corydceps capsules. They also have capsules for lion's mane and reishi if you're interested in those as well! Real mushrooms are a reputable brand and extremely well known in the spacel. They use organic mushroom extracts from fruiting bodies and have been a pioneer in the industry for decades. Their cordyceps powder is exactly that, a powdered extract featuring our favorite mushroom species for energy. They also offer it as a standalone powder if you're interested in that.
By purchasing a product that is one species, you can rest assured knowing that you're getting a high dose of exactly what you're looking for, versus a blend that may not have as much…(i.e Ryze). However, you can't go wrong with any of these products. They all offer additional savings when you subscribe and a guarantee that you're satisfied with the product.