Learn About Cordyceps
The creepy caterpillar fungus may find its way into your morning cup of coffee.
Through supplements, of course!
The true caterpillar fungus - cordyceps sinesis - is extremely rare.
That's why labs have created a mass-production version with extremely similar benefits and at a fraction of the cost. Meet, cordyceps militaris.
Cordyceps militaris is most widely used as a mood and energy booster. But that's not all. Cordyceps is also being studied for its ability to improve athletic performance and recovery times, its anti-aging properties, and so much more.
At Remeday, it's our goal to make learning about medicinal mushrooms like cordyceps easy, free, and fun. If you have any questions at all, please feel free to contact us.
Keep reading for more about this energetic mushroom and see how you might incorporate it into your supplement routine.
Our Most Popular Cordyceps Content
Looking to learn more about this creepy fungus? Dive into some of our most popular cordyceps articles.
Our Editor's Picks
Here is the cordyceps content we know you'll love to read. Our editors combined their top cordyceps content here:
Cordyceps Clinical Trials

Cordyceps Studies & Reviews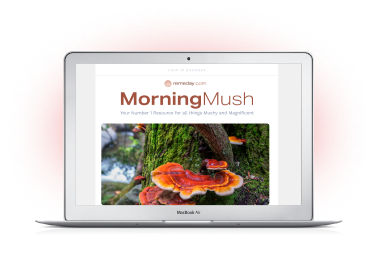 Don't Stop Here. Subscribe to the MorningMush!
The one-stop shop for product reviews, news, and information surrounding the world of mushrooms. (Don't worry, we only send you the important stuff. We hate spammy emails, too.)