If you decide to purchase a product from one of the links on our site, we may earn a small affiliate commission from the retailer (at no additional cost to you). We only feature products we would recommend to friends & family. Your purchase through an affiliate link helps us keep this site up and running! 🍄
Lion's mane mushrooms have been used for over 2,000 years in traditional Chinese medicine. It wasn't until the 1980s that the rest of the world began to catch up with commercial farms to reap the health benefits. But did you know that lion's mane is also great for cooking?
This gourmet mushroom not only is great for your body, but it's a delicious addition to your meals that will leave you wanting to incorporate them more.
In this article, we've compiled some of the top lion's mane recipes to try this week, along with some tips on how to buy, store, and prepare lion's mane mushrooms!
Happy cooking!
The best lion's mane recipes to try this week
Are you ready to try out lion's mane in your next meal? Lion's mane has a great texture for a meat substitute, making it perfect for vegans and vegetarians. Many people love using lion's mane as a crab substitute. Yes, that's right! Even seafood can be replaced with lions mane.
We've compiled a list of tasty recipes that you can whip up in your kitchen with ease and impress your friends and family.
Lion's Mane Tacos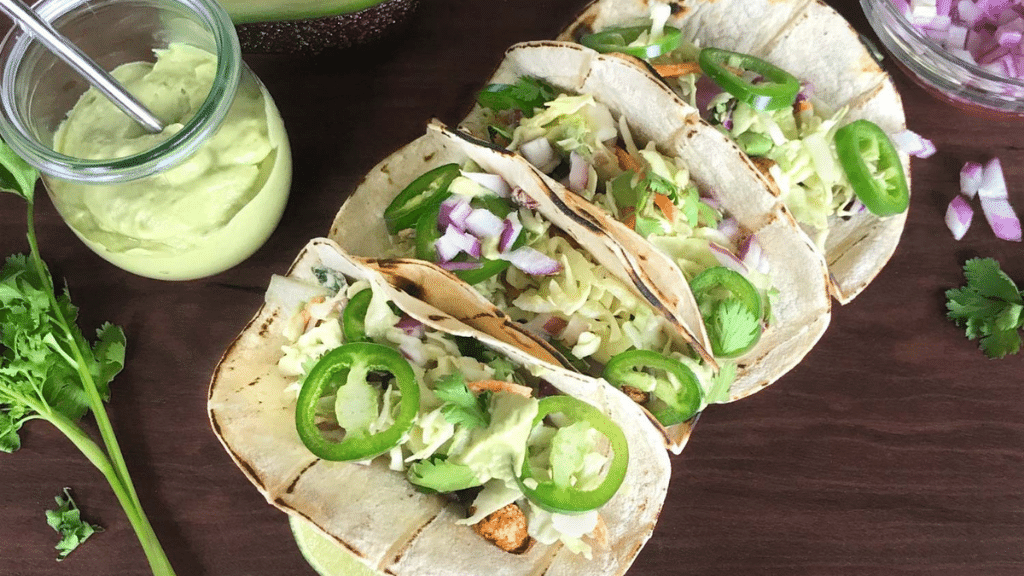 Taco Tuesday has a new taco in town to add to your wheel of favorites. This 100% vegan recipe requires a handful of spices and ingredients that are probably already in your fridge. And if you like them spicy, add a bit of sriracha for an extra kick of flavor. Try it here.
Lion's Mane Lobster Roll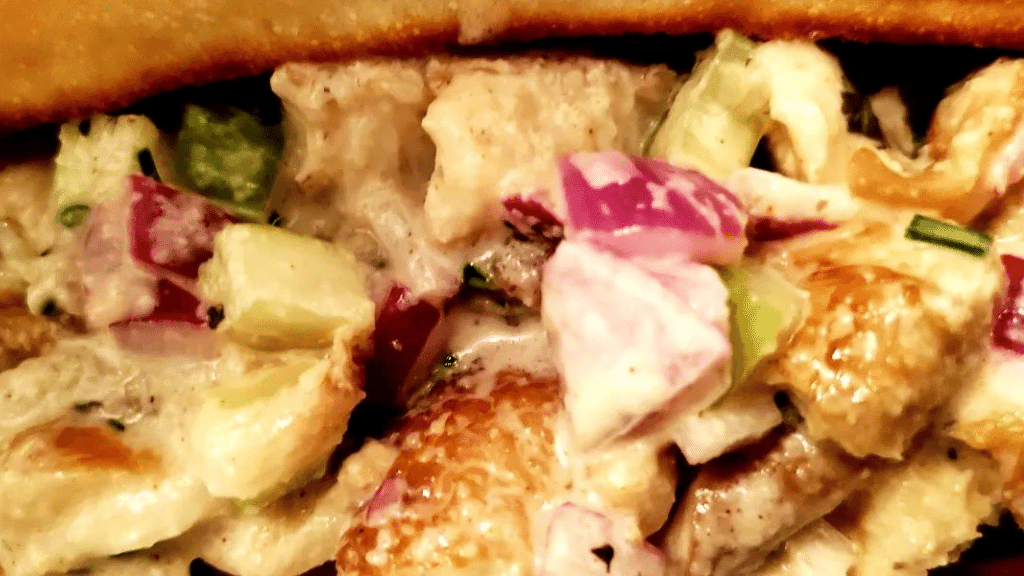 Another vegan recipe, this dish will make you forget that you're eating mushrooms. The tender texture mimics seafood and doesn't require much preparation. You can create the dressing while your mushrooms are searing. Try it here.
Creamy Lemon Butternut Squash Lion's Mane Pasta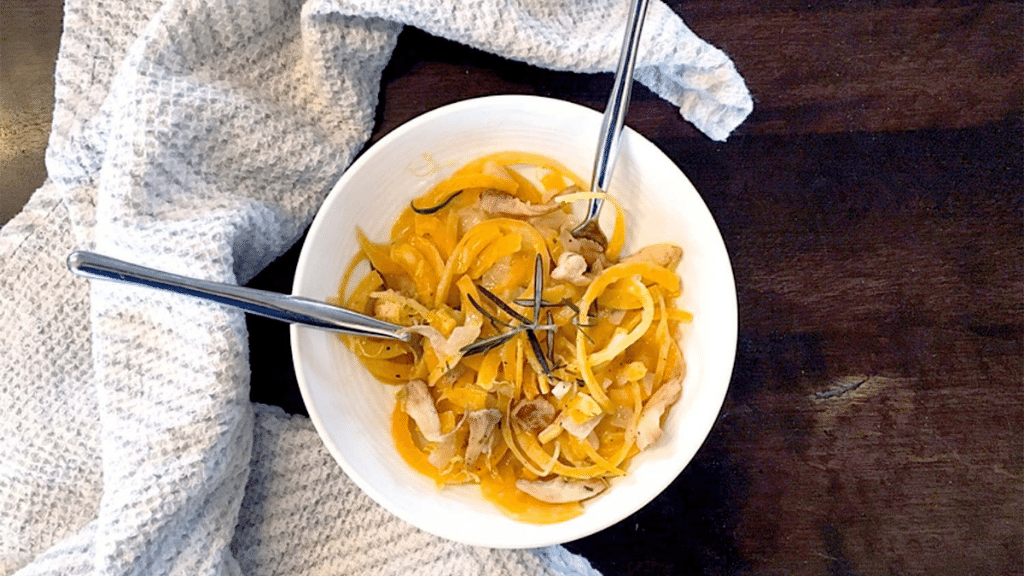 If you're craving a creamy and warm fall recipe, look no further. Butternut squash is a great alternative to your typical pasta, and this buttery dish will fill your tastebuds with flavor. This pasta is simple to make, and the rosemary adds a unique tint to the dish. Try it here.
Spicy Lion's Mane
For a spicier night, this recipe is a great option. The mushrooms are coated in a thin batter of flour and spices and speared onto a skewer, resulting in a crispy dish that very closely resembles meat. Try it here.
Lion's Mane Sandwiches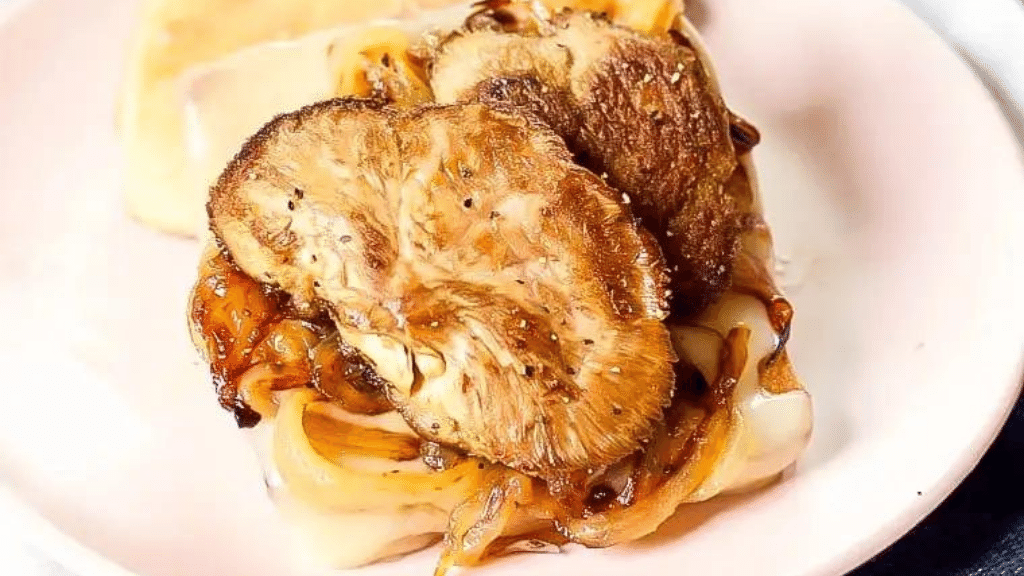 A non-vegan recipe that can easily be made vegan, these mouthwatering sandwiches can be made in a snap with just four ingredients: lion's mane, butter, salt, and pepper. And if you smoke them with other veggies you're bound to get an even more delicious 'wich. Try it here.
Lion's Mane Mushroom Steaks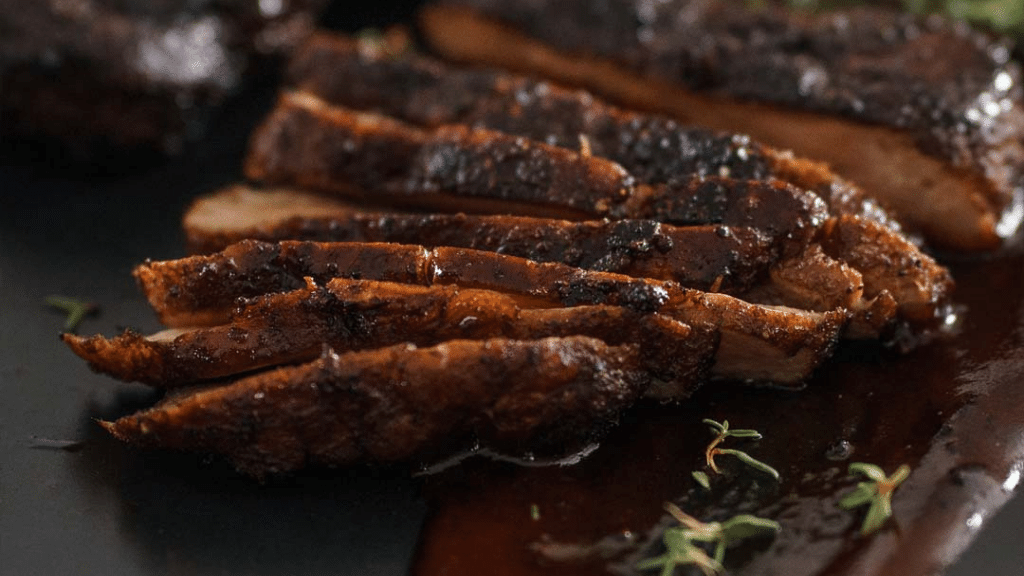 That's right, you can even use lion's mane as a steak substitute. If it's a savory grilled and smokey flavor you're after, this recipe is for you. BBQ seasoning takes this meaty mushroom to the next level. Plus fresh sage and onion flavor make sure you're not missing any beef. Check it out here.
Lion's Mane Crab Cakes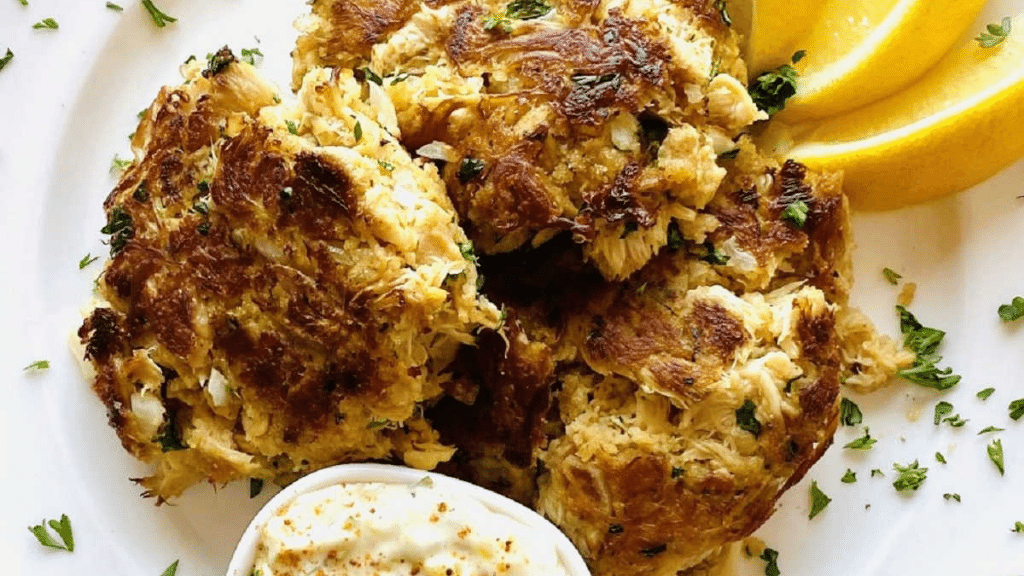 Perhaps one of the most classic uses of gourmet lion's mane: crab cake. If you're a crab-cake lover, this is absolutely the recipe for you. It brings together all the flavor of a crab cake without any of the crab. Plus, this is an easy recipe for beginners looking to impress your vegetarian friends. Give it a try here!
Simply Sautéed Lion's Mane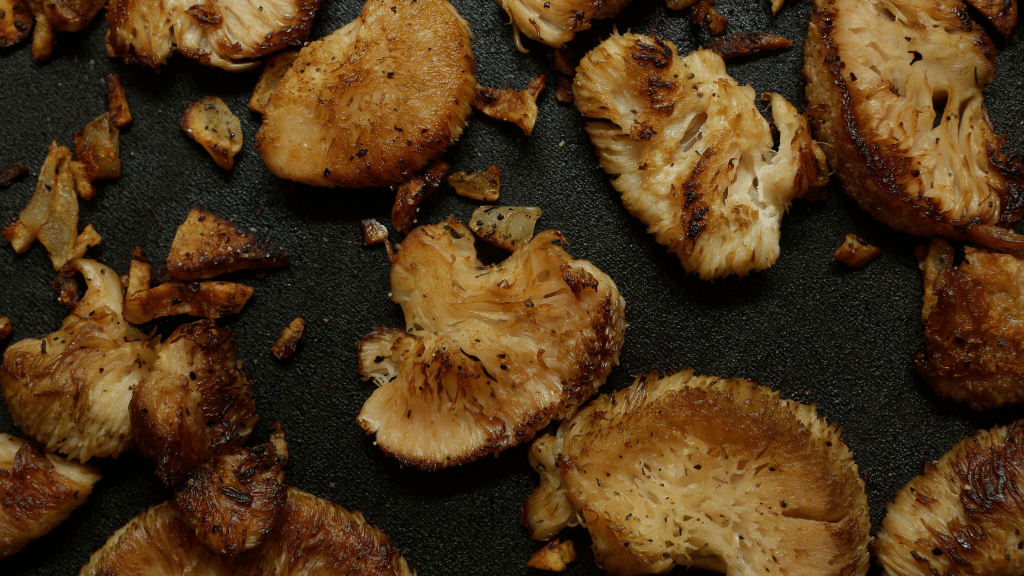 Lion's mane makes an incredible side dish, as well. And there's no recipe needed. Simply slice your mushrooms into whatever thickness you like. Then, sauté in a pan over medium-high heat with a pad of butter, a dash of oil, and salt & pepper to taste.
Let them sit for a while in the hot pan so they get nice and crispy on both sides. In other words, don't stir them TOO much.
And that's all!
Want to take it up a notch? Try adding a bit of garlic or fresh herbs like thyme for even more excitement. And why stop there? Sprinkle with parmesan for a mind-blowing side dish that will convert any mushroom-hater to a mushroom-lover. (Trust us. We recently converted a friend with this simple side dish!)
What are some of the benefits of cooking with lion's mane?
Lion's mane is a superhero of a mushroom. It grows long spindly arms like soggy icicles that hang like a lion's mane, making it easy to spot in the wild. If you're a forager though you need to be careful, especially in Europe where it's endangered. It's much more common in North America and Asia.
By consuming lion's mane and adding it to your diet, you'll experience a multitude of benefits for both your brain and your body:
Stimulates brain cell growth
Improves cognitive function
Reduces anxiety
Stimulates nerve growth and repair
May help against ulcer development
May help fight cancer
Great source of antioxidants
And much more
Where to get lion's mane mushrooms near you
Mushrooms are a staple in many cuisines, making them fairly easy to experiment with. Their texture makes them a great substitute for crab meat and can be enjoyed with several meat and vegetable parings.
If you're looking for some lion's mane for your next meal, there are a few places you can look:
Your local specialty food store or supermarket: International food stores, natural food stores, and sometimes even your local supermarket will carry lion's mane mushrooms! Especially if your supermarket has great relationships with the farmers in your region. Check out the mushroom aisle to see what they have available.
Try a local farmer's market: A farmer's market is the ideal place to find fresh, local lion's mane mushrooms. Mushroom farms are becoming more and more popular. Search for markets near you or reach out to your state's cooperative extension to find out what is available in your area.
Search for mushroom farms near you: As we said, mushroom farming is becoming increasingly popular. You'd be surprised by how many mushroom farms are close to you! Use our interactive map to search for for mushroom farms near you to see what farms offer gourmet mushrooms, at-home kits, farm tours, and more.

Buy a great grow kit to grow at home:

If you need a reliable and sustainable source of lion's mane, then you might consider growing your own at home! There are a number of different kits to suit your growing needs. Whether you just want a small boxed kit for the occasional lion's mane treat - or you want to start your own gourmet micro-farm! Check out our top picks for at-home grow kits here.
How to choose fresh lion's mane
Mushrooms are much more popular in other countries than they are in the United States, so finding a specific mushroom like lion's many may take a little bit of work.
Fresh lion's mane will be ivory in color. It will be bouncy to the touch. And the exterior toothy 'mane' texture will be clearly visible, and not smooshed together.
You'll know your lion's mane mushrooms are going bad if they appear to have a darkened color. Beware of any dissolving pieces or degradation. This is an indication that your mushrooms are starting to rot. (Yes, even fungi can get fungi!) A very small amount of scarring isn't a concern, especially if you plan to use them the same day. Even bruised fruit is safe to eat!
But be wary of any sliminess, odor, or obvious signs of mold.
You'll also want to take a look at the sourcing details.
While mushrooms from China are generally considered safe, it's important to understand where your mushrooms have been sourced from. Mushrooms from other countries have likely been sitting in shipping containers or trucks for a few days. Sometimes, even a week or more. That means, they're likely to turn faster than those sourced and delivered in your same state.
Understanding the sourcing details may help you understand how long they'll last at home.
We've compiled a complete guide to buying fresh mushrooms at the market here.
How to store lion's mane for the best results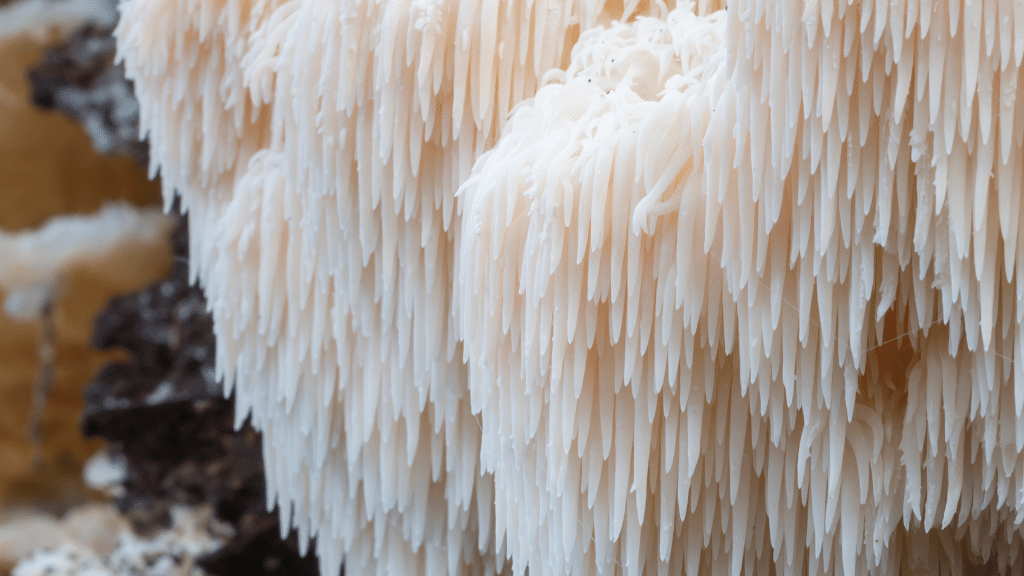 Now that you have your fresh lion's mane, how do you store it to keep it fresh? Here are a few lion's mane storage tips:
Put your mushrooms in a brown paper bag

- Yes, that's right! The old-school lunch bag. Using a brown paper bag and loosely closing it to store it in the fridge is the best way to go. Brown paper bags allow for just enough air to reach the mushrooms so they stay fresh as long as possible.
Use the original container

- If you don't have a brown paper bag available, consider keeping the mushrooms in the original container they came in. These are usually cardboard covered with plastic wrap. Typically, the wrap has small holes in it to allow some airflow. You can also recreate this at home with a container loosely covered in plastic, or by poking small holes in your wrap with a knife.
Do not use plastic, air-tight containers - Many sources recommend using Tupperware. But this can speed the rate at which your mushrooms degrade. Mushrooms need to breathe, so it's not recommended to use a plastic air-tight bag or an air-tight container in general. You'll notice your mushrooms get slimy much faster in a closed container. (Gross!)
Is all of the lion's mane edible?
Yes! Depending on the cut you receive, you may see a bit of stem where the mushroom met the substrate it was grown on. Fear not! This is safe to eat. And fear not, lion's mane is not psychedelic!
We're thrilled that you're thinking of cooking with lion's mane mushrooms. Learn more about the magical powers of this functional mushroom by subscribing to our newsletter!
Happy mushrooming!