Learn About Chaga
Chaga is the hot mushroom of the moment. But is all the hype really true?
Chaga is one of the most ancient medicinal mushroom remedies. Its applications can be traced back thousands of years. Chaga tea has been used for centuries as an herbal remedy for vitality, youthfulness, and later for inflammation, arthritis, and high blood pressure.
The benefits of chaga are expansive.
But recently, it's gained popularity due its incredibly high antioxidant properties. This makes it a powerful anti-aging supplement to add to your morning cup of coffee.
Chaga is also being studied for its possible applications in cancer treatment therapy and for possible anti-tumor properties.
At Remeday, it's our goal to make learning about medicinal mushrooms like cordyceps easy, free, and fun. If you have any questions at all, please feel free to contact us.
Let's dive into everything you need to know about chaga before you stock your shelves.
Our Most Popular Chaga Content
This anti-oxidant-packed super shroom is flying off the shelves. Here is some of our most popular chaga content to get you started on your chaga journey:
Our Editor's Picks
Our staff of shroom nerd editors think you're going to love this selection of chaga content. Dive in and let us know what you think!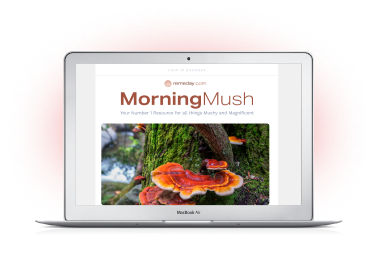 Don't Stop Here. Subscribe to the MorningMush!
The one-stop shop for product reviews, news, and information surrounding the world of mushrooms. (Don't worry, we only send you the important stuff. We hate spammy emails, too.)