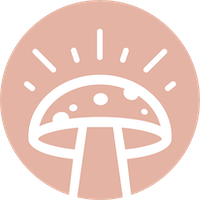 Contact Our Team
The one-stop shop for product reviews, news, and information surrounding the world of mushrooms. (Don't worry, we only send you the important stuff. We hate spammy emails, too.)
Contact Remeday
We're here to help.
Get in touch with us today! There are real humans on the other end of this site who love mushrooms just as much as you do. Our team of shroom nerds can help you:
Find a helpful resource, website, or book to keep learning on your own

Feature your business on our highly-trafficked blog or industry newsletter

Get listed on the US's first-ever interactive mushroom farm map
We do not provide psilocybin therapy services. For legal reasons, we cannot connect you to any psilocybin services.
We are not medical professionals.
Who we are
Just a Handful of Shroom Nerds, At Your Service
Welcome, welcome! We're a small group of mushroom lovers based in New England with a passion for mushroom research, recipes, education, and medicine. What started as a research project has morphed into something really quite wonderful.
We're excited to have you along this magical journey with us.
Please feel free to contact us any time by filling out the form or by emailing hello@remeday.com.
How we got started
Our love of mushrooms began when a local apothecary recommended a reishi and turkey tail tincture for a stubborn case of strep throat. Fast forward a couple of years, and we've truly fallen down the mushroom rabbit hole.
But most of the mushroom education out there is scattered, difficult to understand, or written by companies trying to sell you a product.
It's our goal to change all of that. Learning about mushrooms shouldn't require a medical degree. And that's where we come in.
Here at Remeday, we don't directly sell any mushroom products. Instead, it's our goal to act as educators, helping consumers find the best company or product to identify their natural remedy.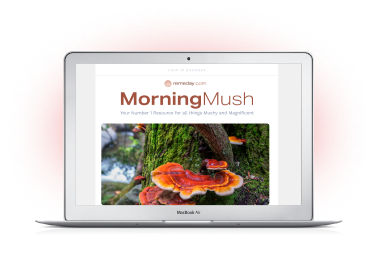 Subscribe to the MorningMush!
The one-stop shop for product reviews, news, and information surrounding the world of mushrooms. (Don't worry, we only send you the important stuff. We hate spammy emails, too.)