WHO WE ARE
Just a Handful of Shroom Nerds at Your Service
Our love of mushrooms started when a local apothecary recommended a reishi and turkey tail tincture for a stubborn case of strep throat. Fast forward a couple of years, and we've truly fallen down the mushroom rabbit hole.
But most of the mushroom education out there is scattered, difficult to understand, or written by companies trying to sell you a product.
It's our goal to change all of that. Learning about mushrooms shouldn't require a medical degree. And that's where we come in.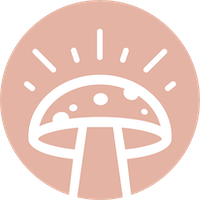 Get in Touch
Say hello, ask a question, or get featured on our site! There are real humans on the other side of this form. We aren't doctors or health experts. But we know a thing or two about mushrooms.