We love mushroom products. So we sometimes feature them using affiliate links.
At Remeday, our goal is to help people navigate the world of mushrooms. This includes products that we love and sometimes feature on our site. If you decide to purchase a product from one of the links on our site, we may earn a small affiliate commission. This commission - usually between 5-15% - helps us keep this site up and running.
The commission is provided by the retailer at no additional cost to you.
The products we feature
Only the best of the best in the mushroom industry
When we started this site, we wanted to make it easy to connect consumers with some of the best mushroom products on the market. Please note that NOT ALL LINKS on our site are affiliate links. We choose our affiliate partnerships carefully.
We feature and collect affiliate revenue from products and brands:
That we've researched extensively
That we've tried ourselves
That we would recommend to our close friends and family
If you have any questions about our affiliate program, please feel free to contact us at: hello@remeday.com.
We currently collect affiliate revenue from the following companies and brands:
Amazon Associates

Mushroom Revival

FreshCap

Real Mushrooms

Life Cykel

Rainbo




Ryze




Four Sigmatic

And more
Please review our terms and conditions for more details.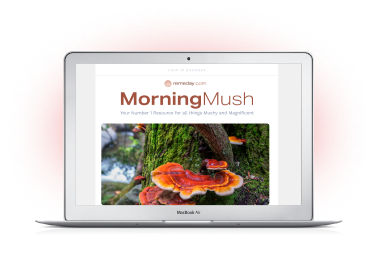 Interested in having your product listed on our site?
We'd love to learn more about your product and write a review for our site. Simply fill out the contact form below to tell us more about your brand.