If you decide to purchase a product from one of the links on our site, we may earn a small affiliate commission from the retailer (at no additional cost to you). We only feature products we would recommend to friends & family. Your purchase through an affiliate link helps us keep this site up and running! 🍄
Have a mushroom hunter in your life? Lucky you!
If you've ever enjoyed a fresh morel, you know the joys of foraging for fresh fungi in the wild.
Whether its your mushroom lover's birthday, anniversary, or, you're just looking for the perfect holiday present, you've come to the right place.
We scoured the top commercial sites, mushroom forums, specialty shops, and more to provide you with the ultimate list of mushroom hunter gifts.
Here at Remeday, it's our goal to provide you with the best information out there. We do NOT receive affiliate revenue from these links! Our team of shroom nerds simply wants to connect you with the best products out there.
Looking for more great mushroom content? Subscribe to our no-fuss newsletter the MorningMush and join our rapidly growing list of shroom lovers!
Happy shopping!
Gifts for the Novice Mushroom Hunter
Did you just attend a guided foraging tour and catch the mushroom hunting bug? You're not alone! Here are some great gifts for mushroom hunters who are just starting out or are looking to expand their toolkits.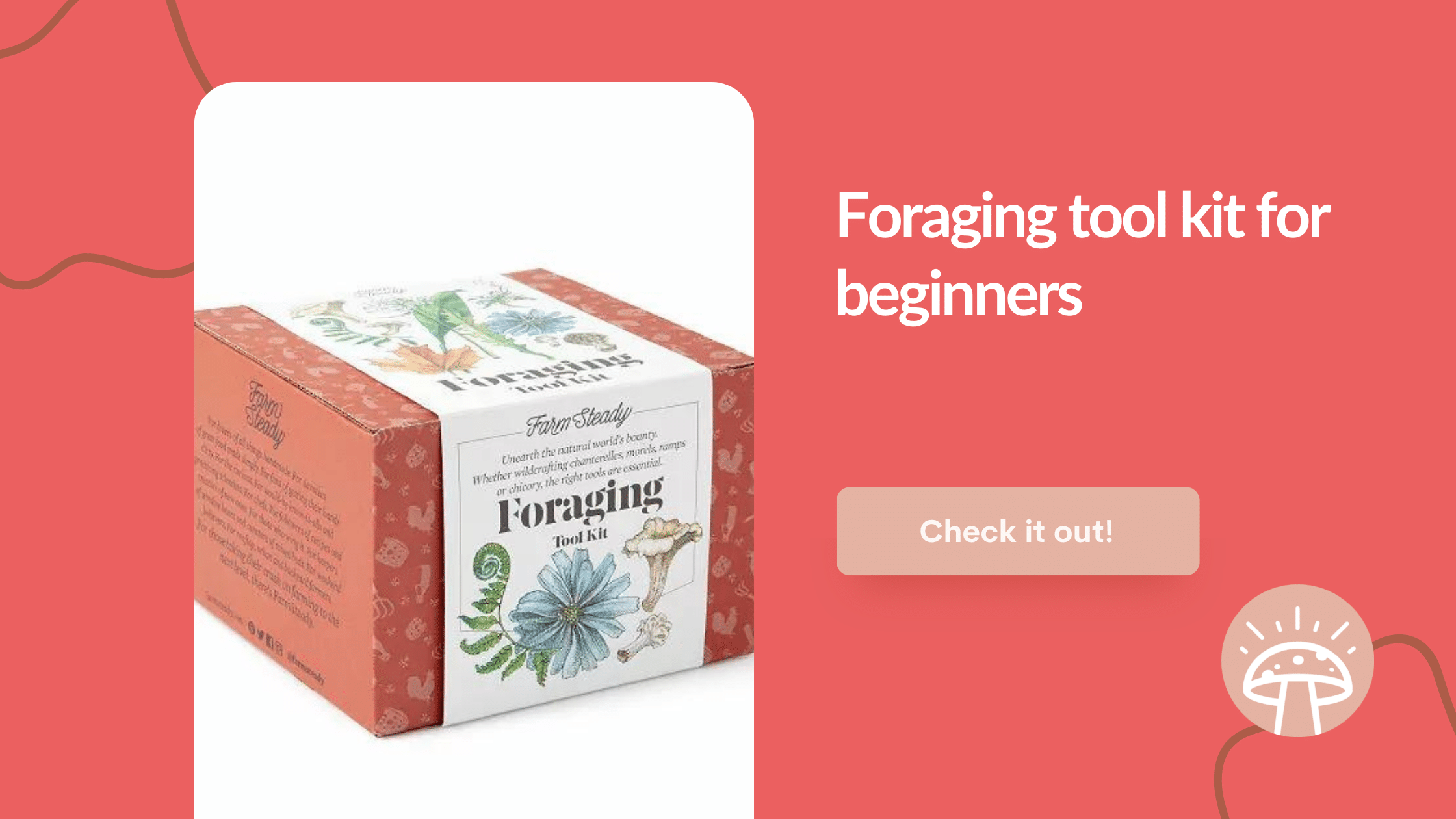 This kit is ideal for beginners or for those who don't plan to go mushroom hunting too often. The kit includes canvas bags for carrying your finds, a folding mushroom knife, and a sugaring spile. Now, it's important to note that this kit isn't just for foraging mushrooms and is great for collecting herbs, berries, and sap as well.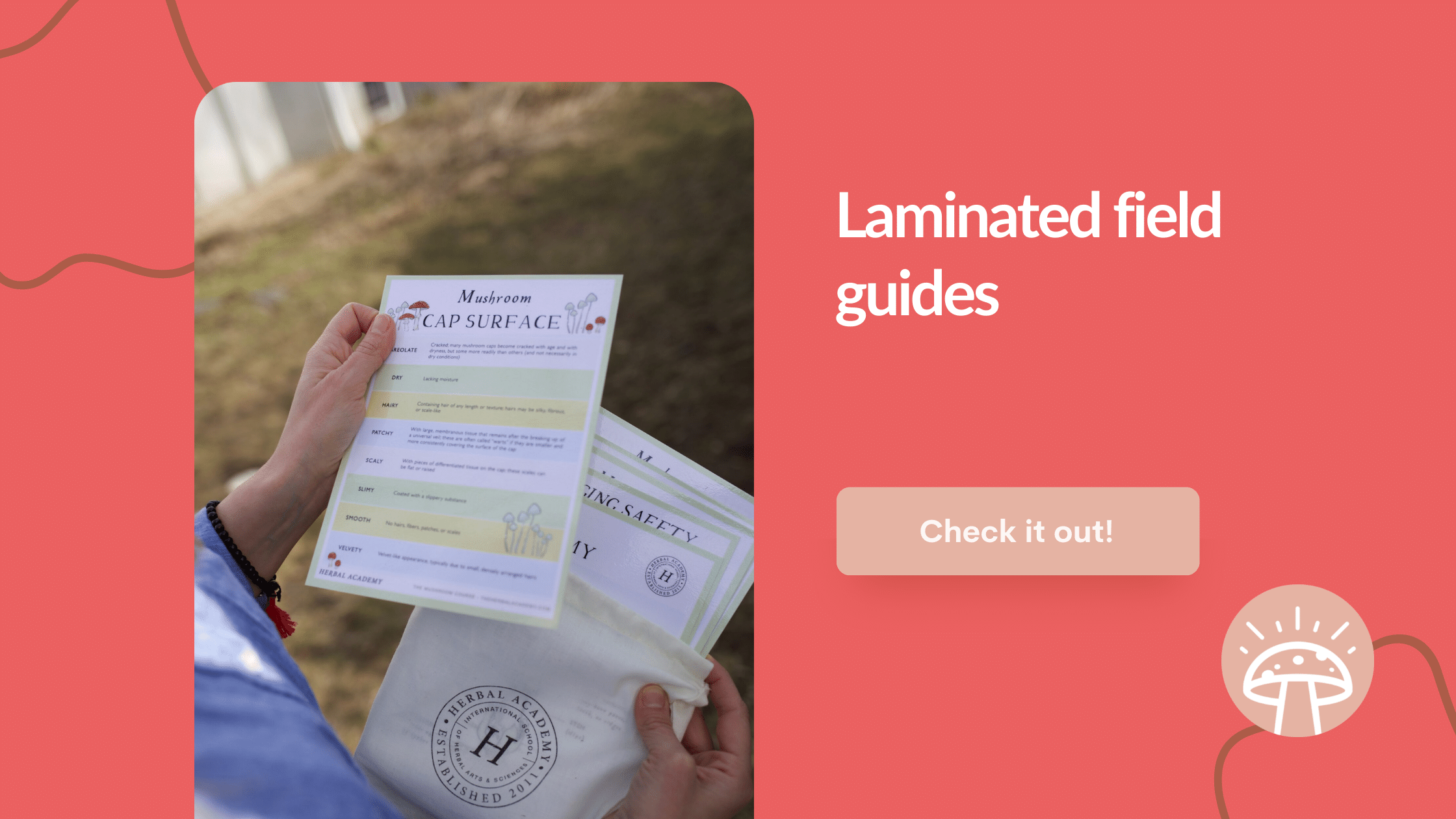 These easy-to-carry and read guides are ideal for the forager who is just starting out. Laminated guides and checklists make it easy for you to identify mushrooms in the wild. Plus, this is the perfect companion gift to the Mushroom Course. If you're excited about foraging but want to learn more before trying your hand at ID methods, the course also makes a great gift!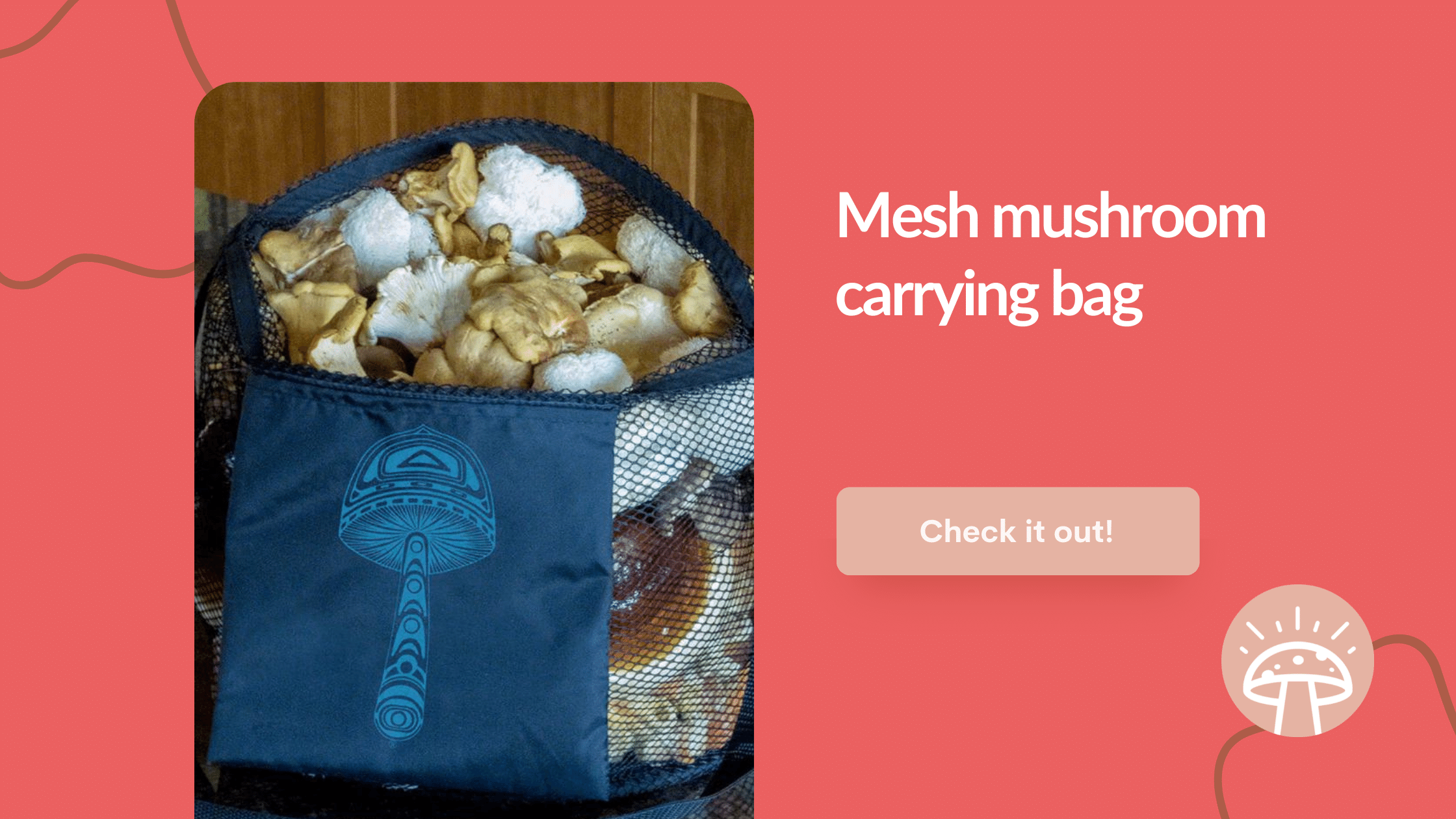 Perfect for those who are going on longer foraging trips. This durable nylon mesh bag is easy to store, easy to carry, and ideal for maximum storage. A wire-reinforced bottom allows you to safely put it on the ground without toppling over, so you can fill it easily as you cut mushrooms.
This bag is perfect for someone who likes practical solutions to mushroom storage.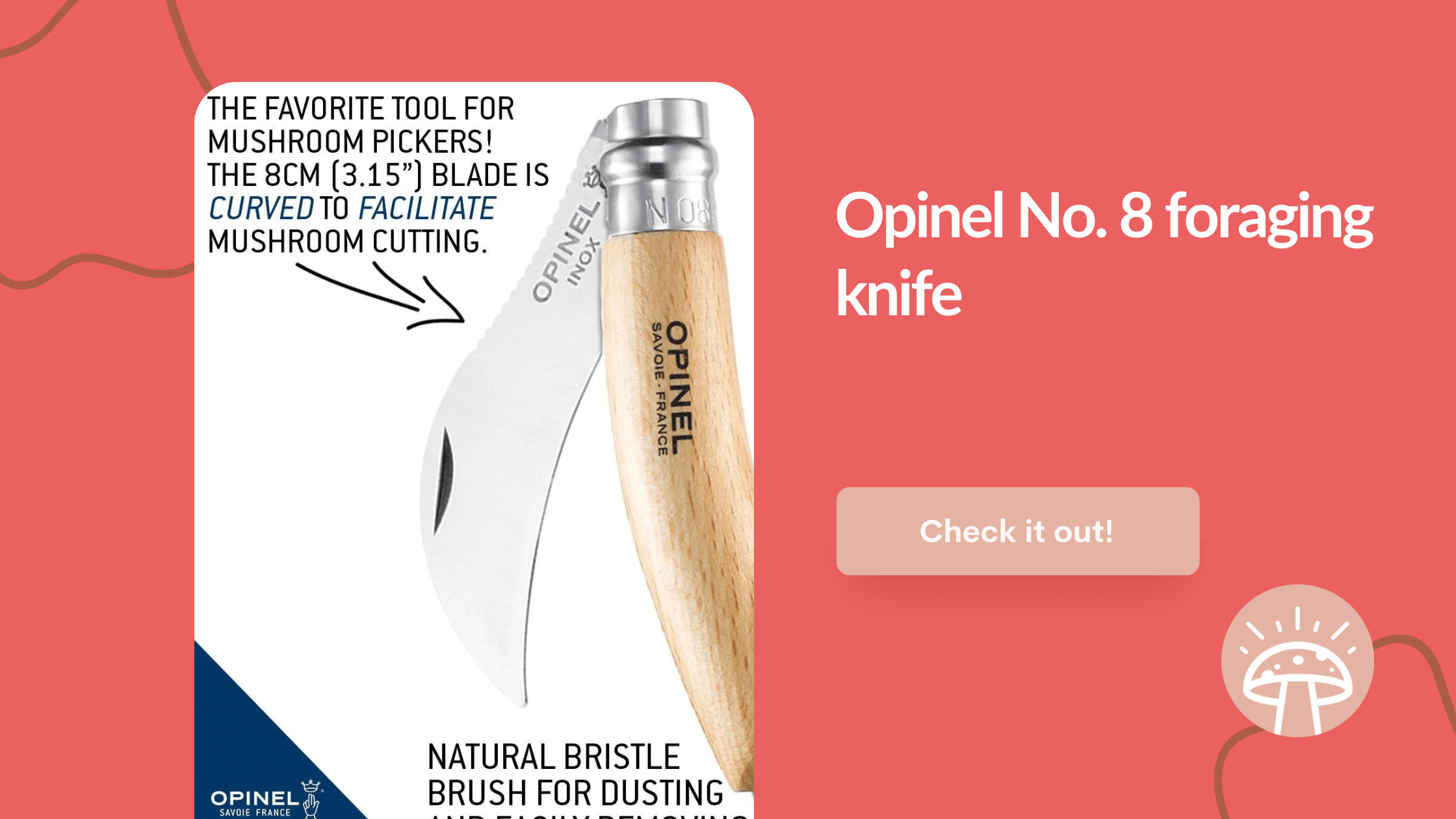 This foraging knife is universally considered to be the best mushroom knife on the market. It's curved shape makes it perfect for removing fruiting bodies from wood and soil. No mushroom is out of reach with its sturdy handle and specialized blade design. Not to mention, the attached brush makes it easy for you to quickly clean off dirt and debris before adding it to your bag.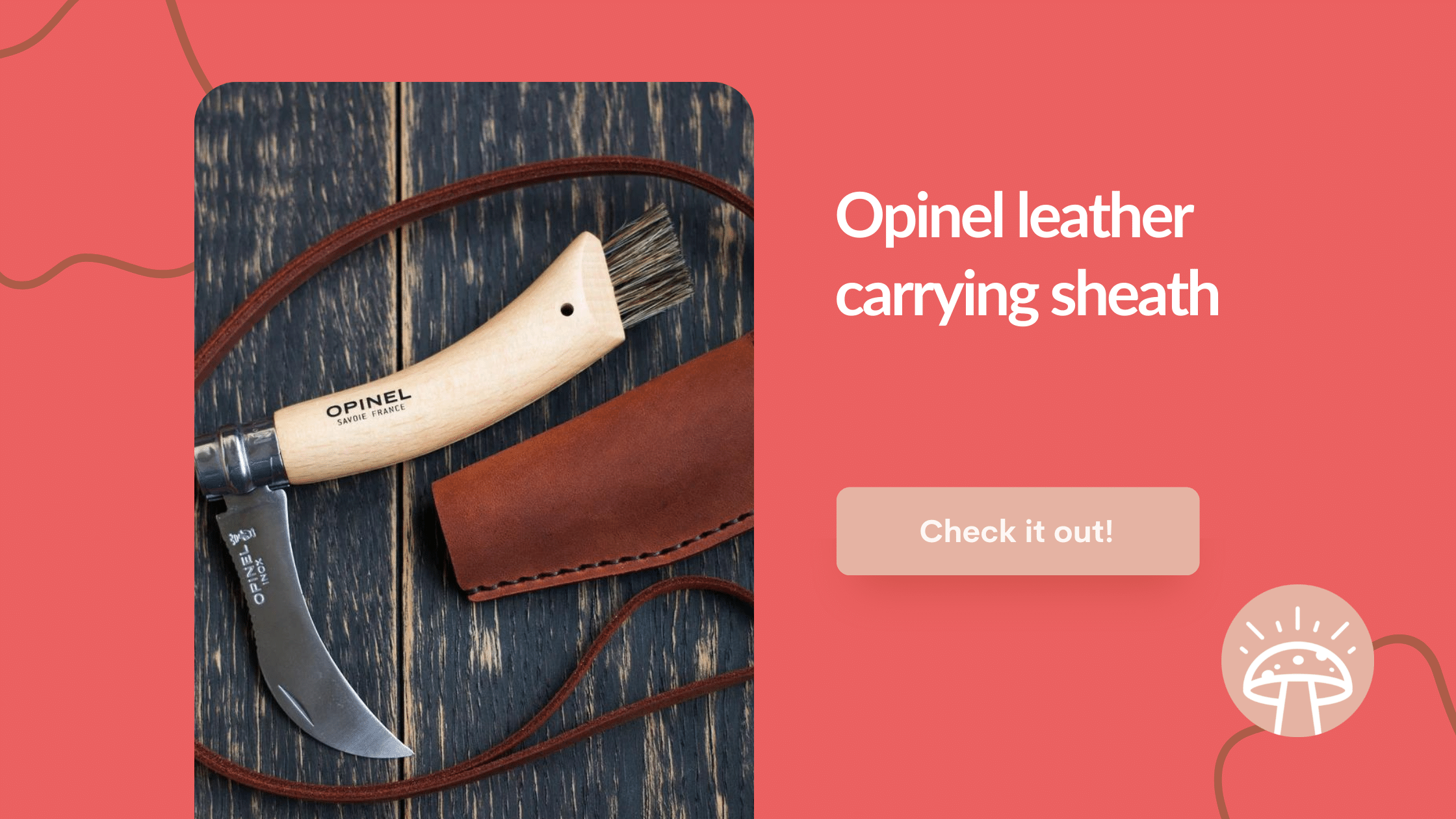 Does your forager already have the Opinel No. 8 knife? Then they'll LOVE this custom made leather sheath to store it in. Not only does this leather sheath protect the knife from moisture, dirt, and wear-and-tear, but the attached tie makes it easy to attach to your bag, kit, or basket for easy access. With a huge variety of colors and customizations, you can design the perfect sheath for your mushroom hunter!
Gifts for Intermediate & Advanced Mushroom Hunters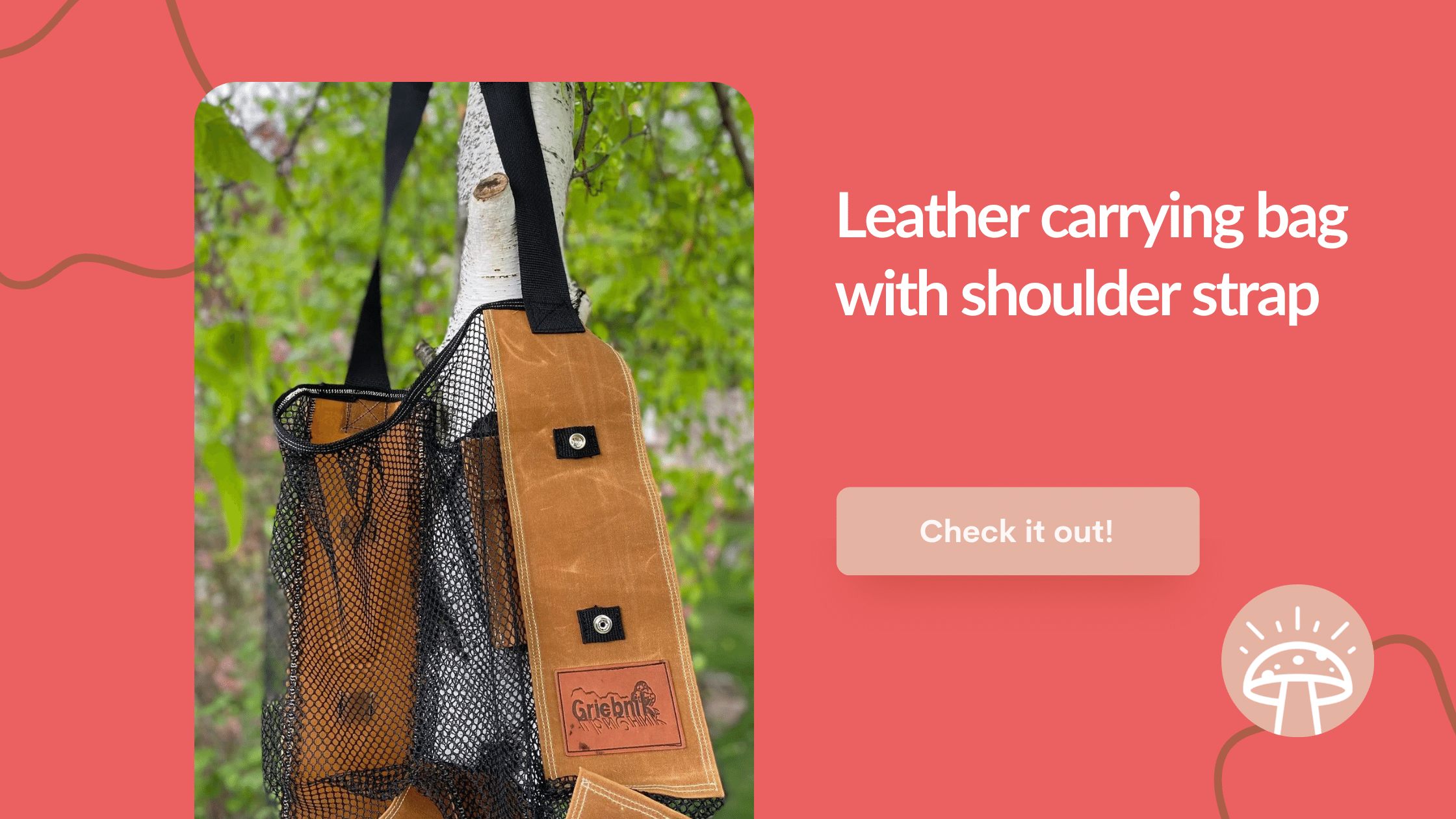 This gift is the perfect upgrade for the forager who is serious about mushroom hunting. Not only is it beautifully crafted and designed, but this bag will last for years. With a thick over-the-shoulder strap and leather sides, you can take this bag on short walks, long hikes, or overnight trips with ease. Plus, it's available in three colors so you can chose the one that's best for your mushroom hunter.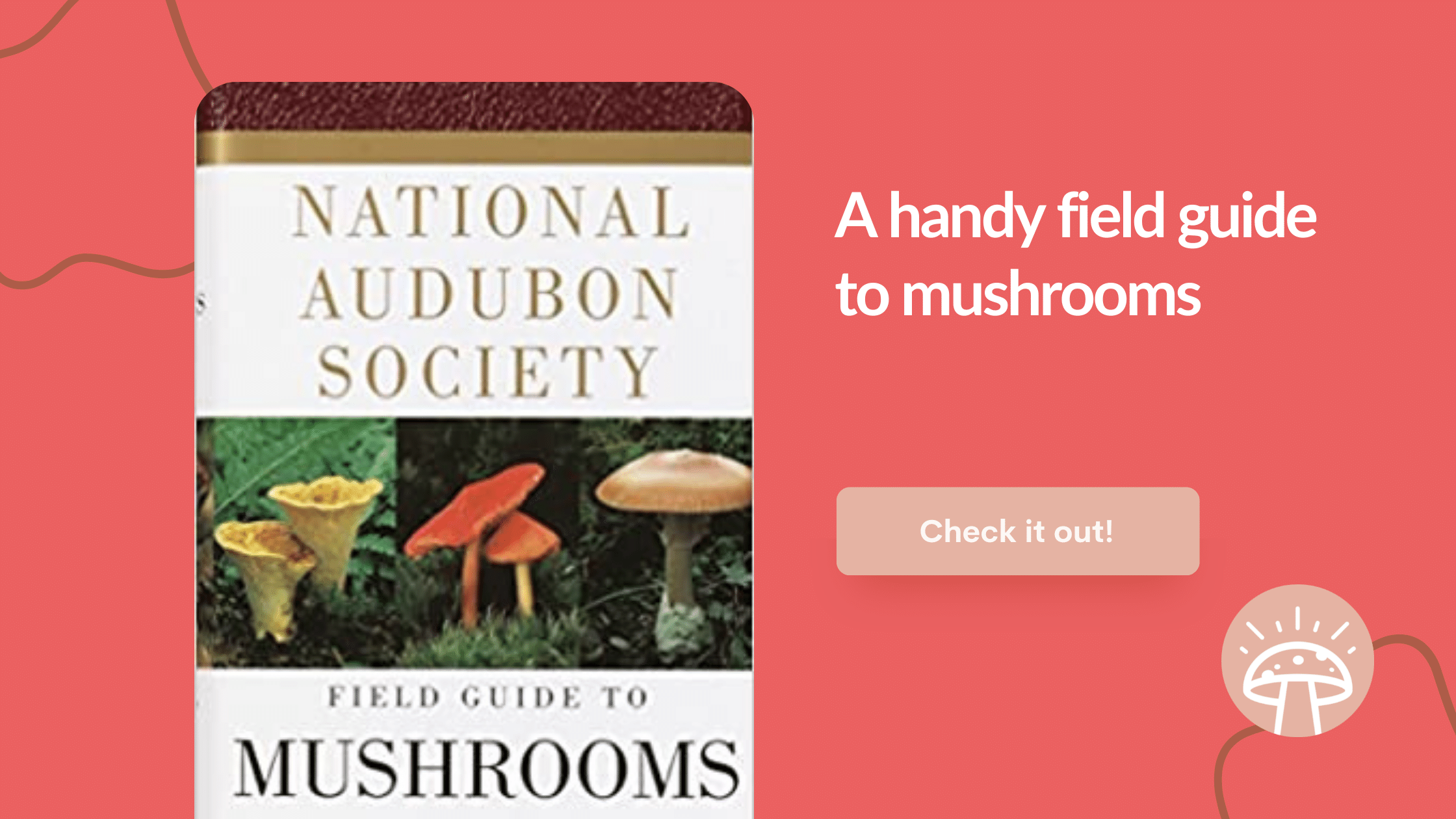 If your mushroom hunter is looking to expand their field knowledge and find more edible species, a field guide could be the perfect gift. The Audubon field guide is a great option for mushroom hunters located in the US. Or, you can search your local bookseller using this link for a hyper-local edition. There are incredible field guides for the northeast, pacific northwest, carolinas, and so much more!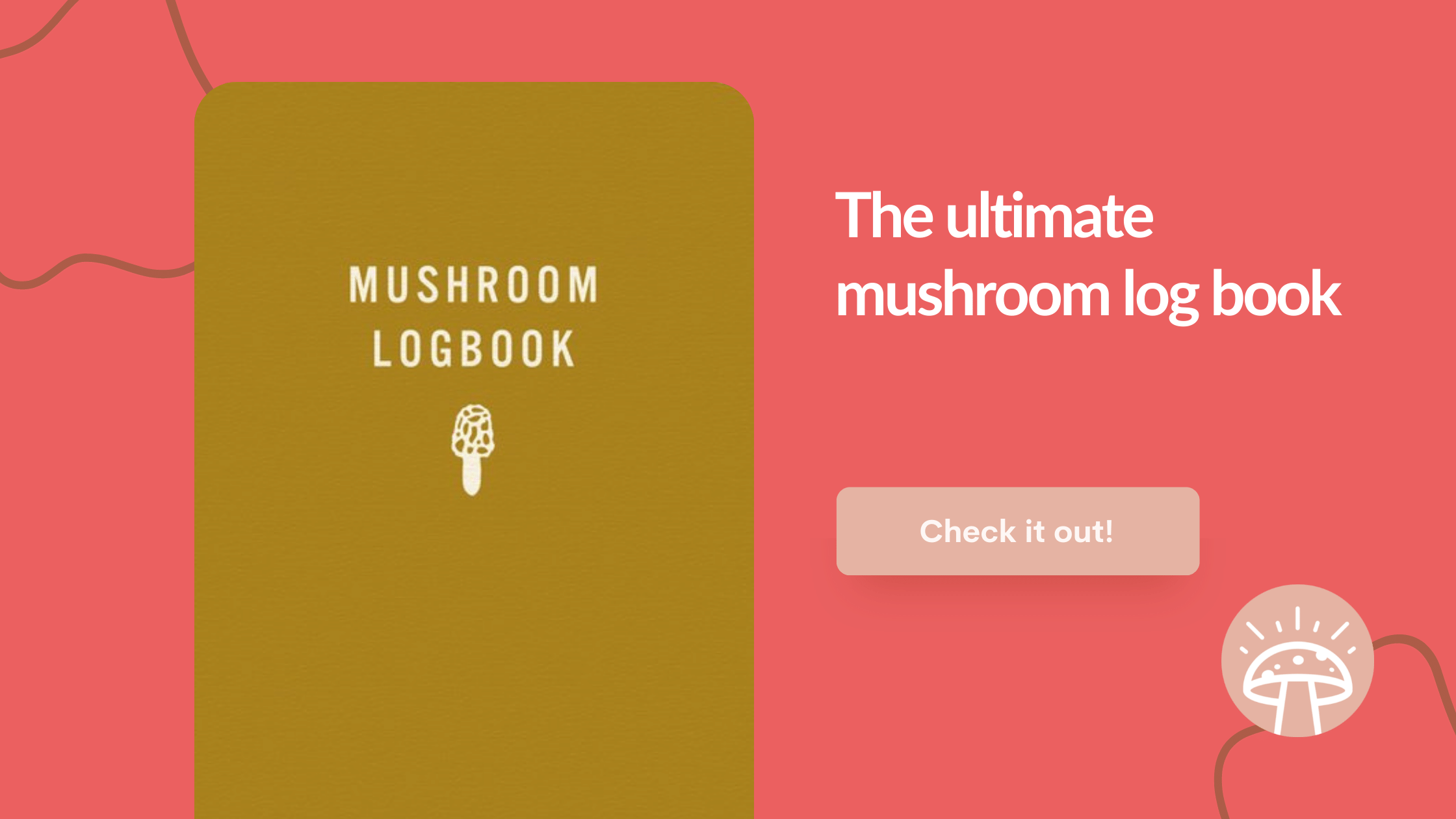 This log book is the perfect pocket companion for your mushroom hunter. With ample space for spore printing, date tracking, notes, and more, it's the perfect way for your hunter to keep notes on what they find, exact locations, and more.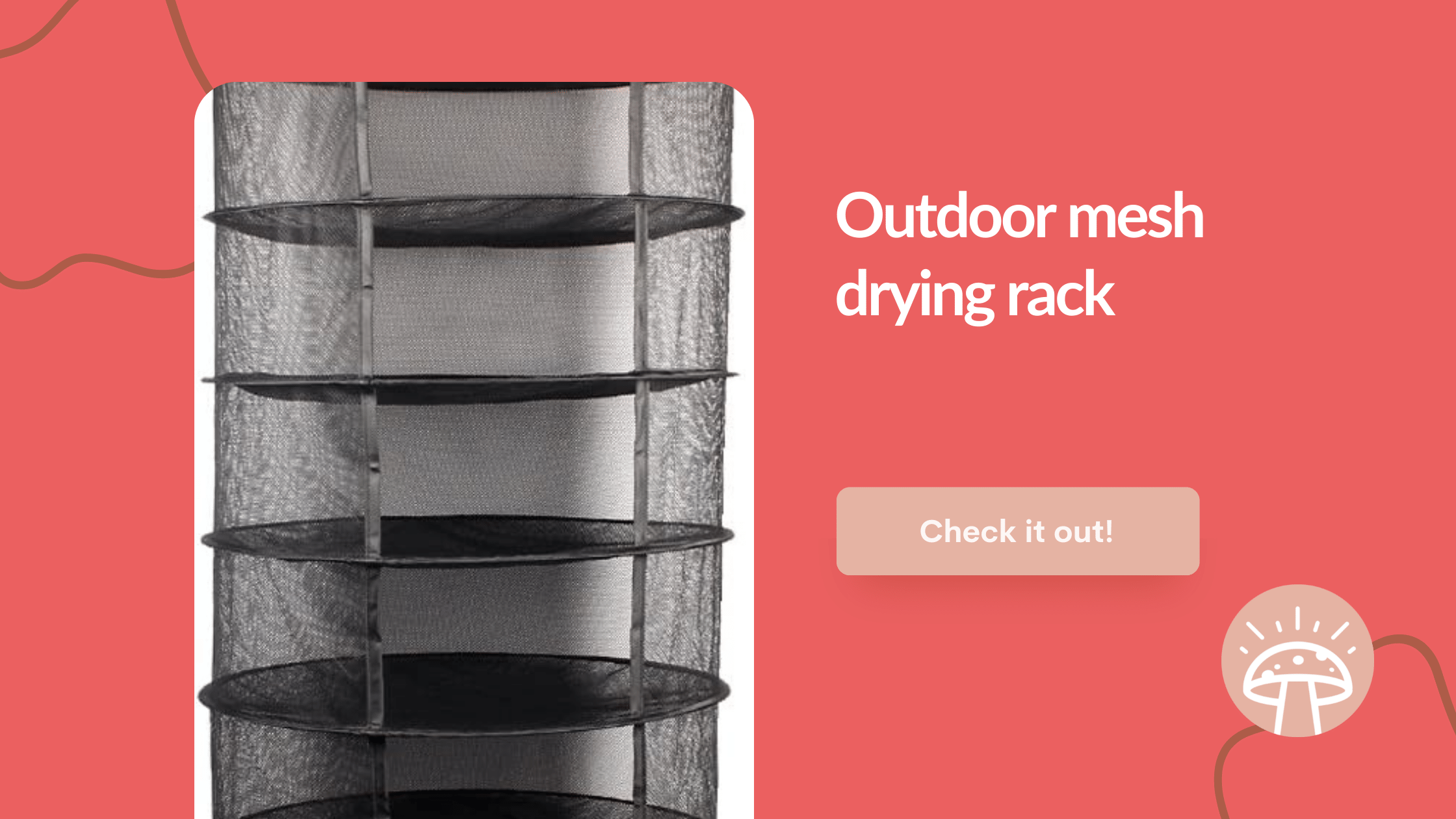 This multi-tier, outdoor-safe drying rack is ideal for the mushroom hunter who wants to store their harvest long-term. Not only is this drying rack easy to hang outside and inside, but it collapses for easy storage while not in use. The mesh separators allow for maximum air flow. Use for herbs and mushrooms!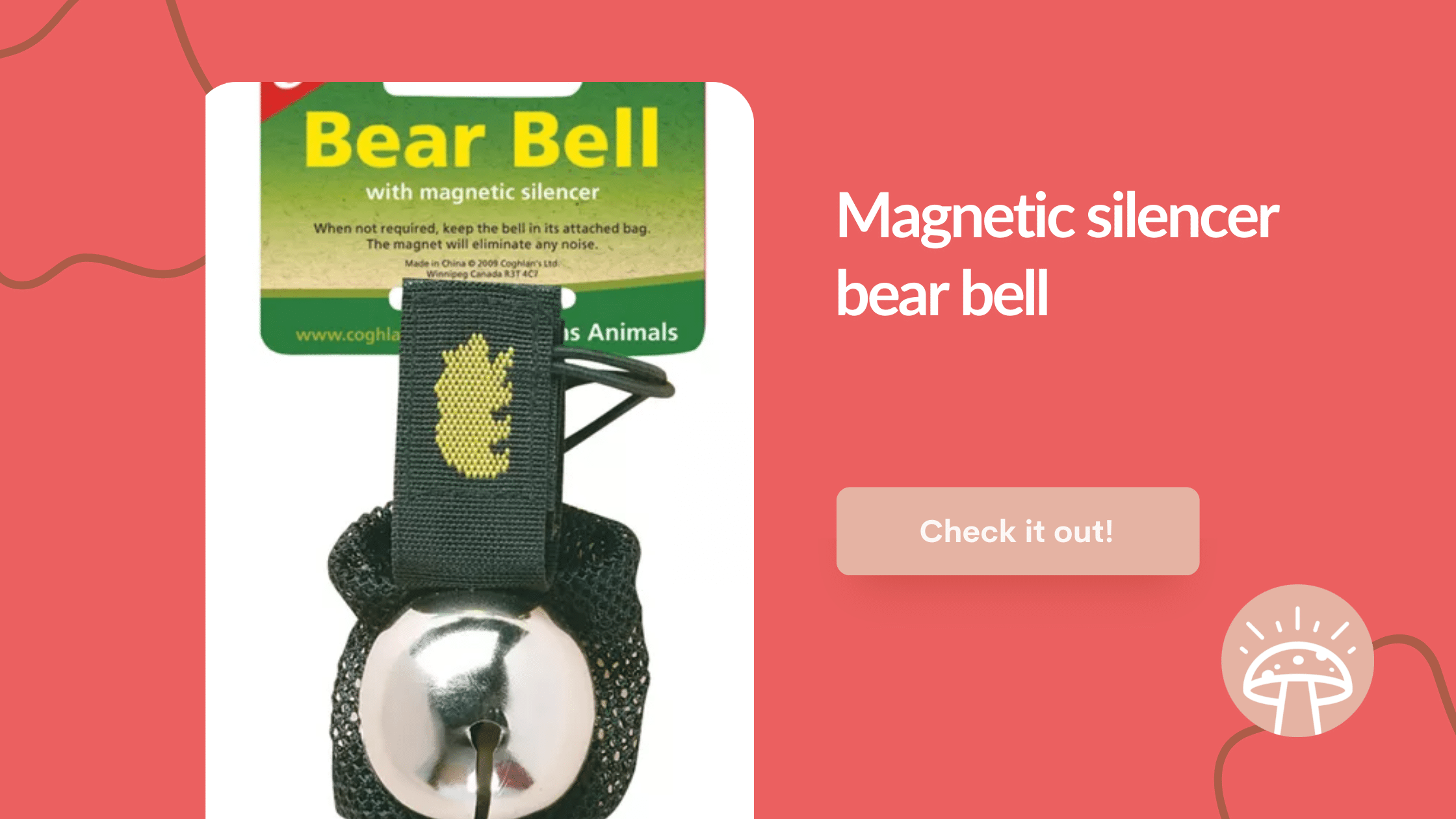 Unfortunately, where there are mushrooms, there are sometimes dangerous animals - like bears. Bear bells are easy to attach to your foraging bag and can help scare away bears while on your hunts. This particular one has a magnetic silencer which is easy to toggle on and off. That way, you don't have to listen to the bell while you walk.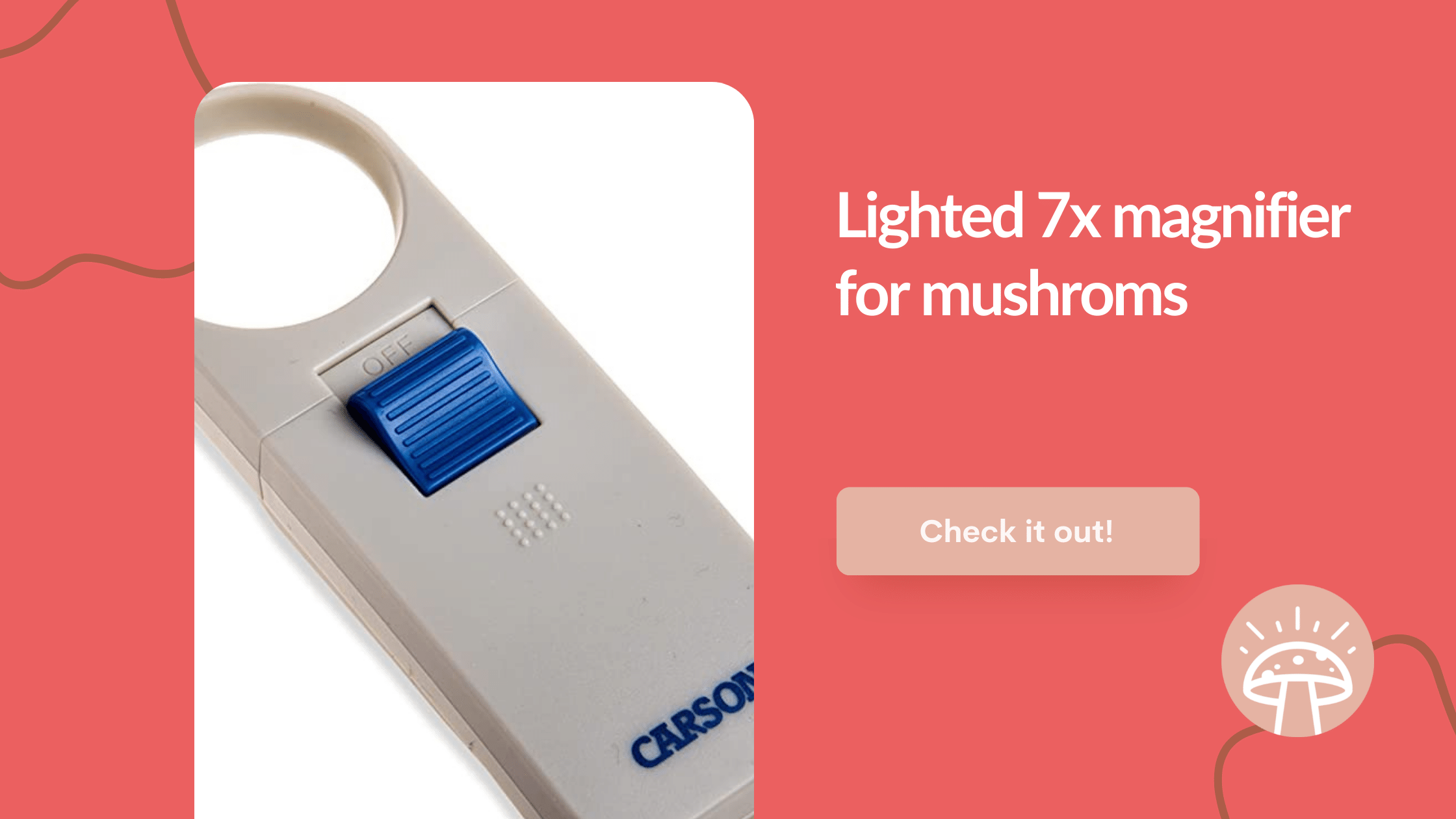 Sometimes, safety is in the details. This pocket battery-powered magnifier makes it easy for your hunter to zoom in on important mushroom anatomy details to ensure safe identification. It's easy, reliable, and trusted by mushroom hunters across the country. It's the perfect addition to your hunter's toolkit.
Give your mushroom hunter the gift of incredible photography with this macro lens that fits perfectly over their phone's camera. Easily capture incredible mushroom details at 10x zoom. This is great if your mushroom hunter is a social media icon, blogger, or shares their hunting stories through digital media.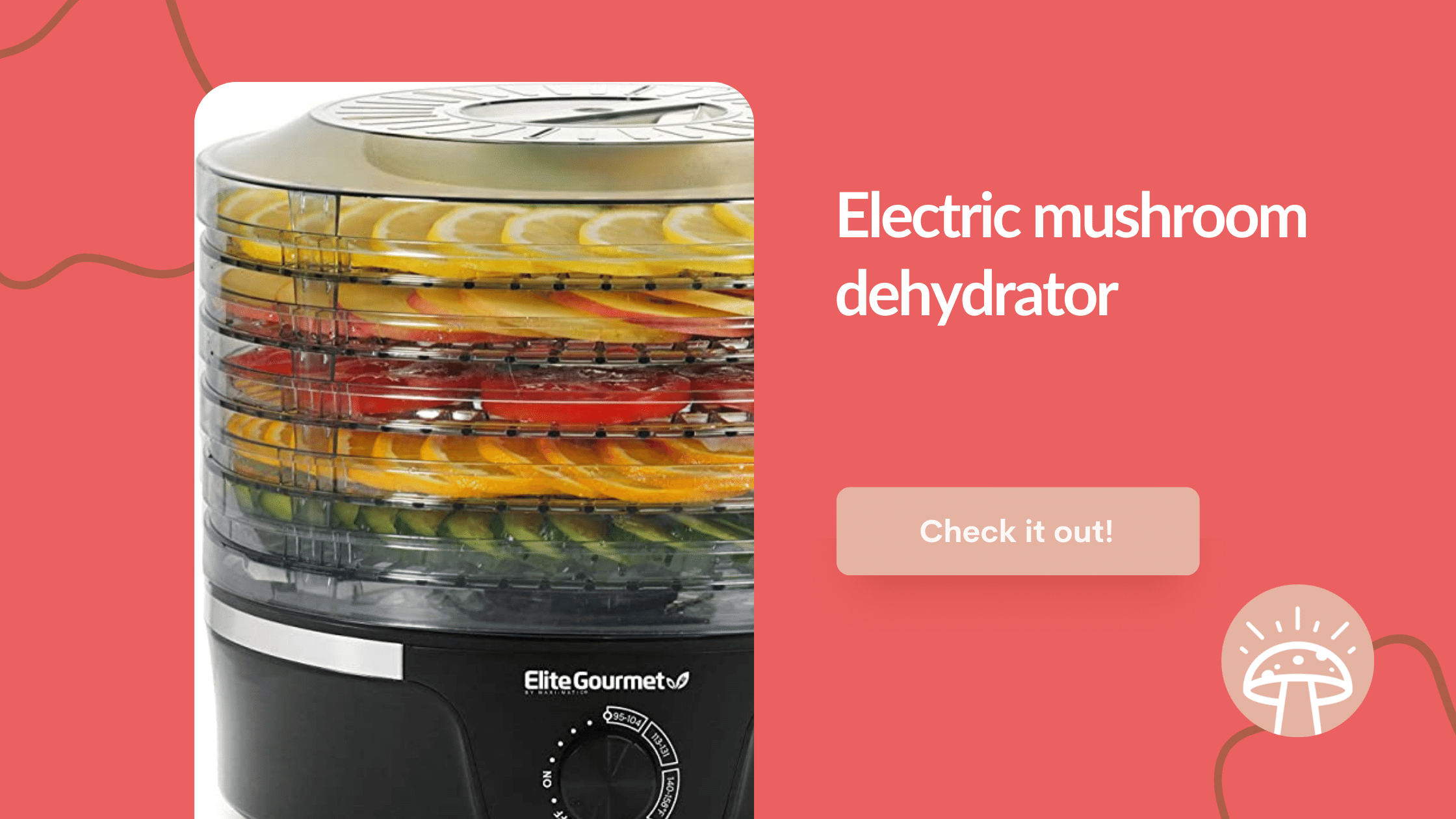 We love this dehydrator. In fact, we use it ourselves! This makes it easy for your hunter to store medicinal and gourmet mushrooms for up to a YEAR! Fully dehydrating your mushrooms makes it easy to store in containers or grind into a powder. Not to mention, electric methods are much faster than traditional outdoor drying.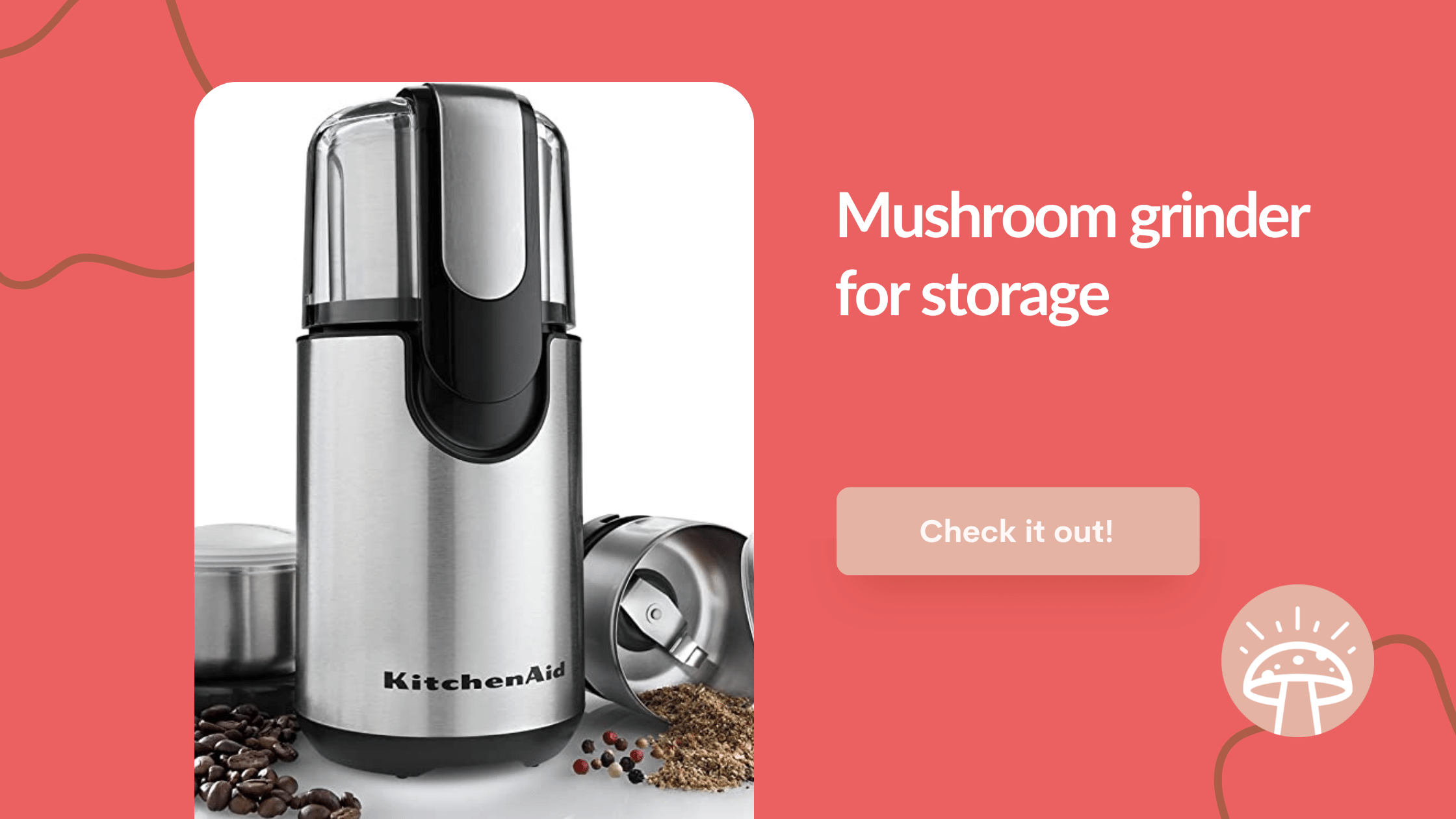 One of the best grinders on the market, this KitchenAid grinder makes it easy for your hunter to grind dehydrated mushrooms into powders for teas, tinctures, medicines, and gourmet recipes. These blades are super sharp and easy to clean, making it the ideal grinder for mushrooms, specifically.
Looking for more gifts for mushroom lovers?
We've compiled the ultimate gift guide for mushroom lovers, not just hunters! It includes adorable mushroom socks, garden lights, and so much more. Check it out!