We just need a few bits of info to get you listed.
In order to ensure our map is populated with legitimate mushroom businesses, we have a few core requirements. Please only fill out the form if your business meets the following criteria. Right now,
our map
is focused on directing folks to medicinal mushroom businesses and gourmet mushroom growers.
But soon enough we'll be listing magic mushroom businesses as well!
A Business Website
Websites help folks understand more about your business. They also help us understand which businesses are legitimate. (Unfortunately, there are a lot of scammers out there!) A Facebook page that's been live for some time can also qualify as we understand not everyone has the means or knowledge to manage a fully-functional site.
Contact Information
People may have questions about your products or services. In order to ensure they're able to get in touch, we'd like to make sure your site includes an email address, contact form, or phone number.
Mushroom Information
Your site needs to have clear information about the types of mushrooms you produce or sell, your business hours, and all of your products and services (farm tours, grow kits, etc). This helps us to create accurate filters for the map.
A Physical Address
We know a lot of people run their businesses online. But in order to keep the functionality of our map, you'll need to list a physical address for your business. If you have an online business you'd like featured, contact us today! We're always looking to feature awesome businesses on our educational blog.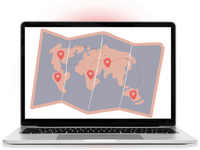 Get Your Business Listed
Filling out this form is not a guarantee of listing. Please allow our team 5-10 business days to review your request. Be sure to keep an eye on your spam folder for any follow-up requests. A valid email is required for submission. Your listing may be removed at any time based on our team's discretion. Feel free to contact us with any questions or concerns at hello@remeday.com.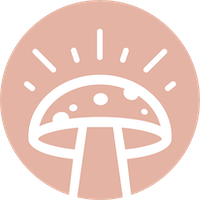 Hi there, we're Remeday
It's our goal to help mushroom businesses get more visibility online. At Remeday, we don't sell any mushroom products (although we use them every day!) We know that it can be hard to get your mushroom business listed in the right directories. We are proud to have created the very first interactive mushroom farm map. Feel free to link to it on your own site! The more we can lift each other up, the more we can spread the love for mushrooms around the world.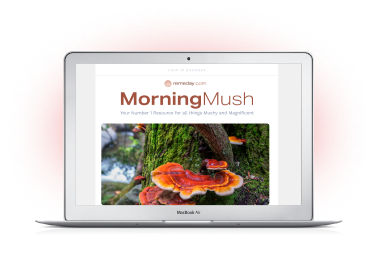 Subscribe to the MorningMush!
The one-stop shop for product reviews, news, and information surrounding the world of mushrooms. (Don't worry, we only send you the important stuff. We hate spammy emails, too.)