Learn About Reishi Mushrooms (lingzhi)
Welcome to the magical world of reishi.
Reishi mushrooms are one of the most common medicinal mushrooms in the world and have been used in traditional Chinese medicine for thousands of years. Traditionally, reishi mushrooms have been used to support the treatment of various health issues ranging from insomnia to cancer.
They're now readily available in the United States as supplements. But it's not uncommon to find fresh reishi mushroom while you're out on a hike. If you're interested in learning more about this powerful functional mushroom, you've come to the right place.
At Remeday, it's our goal to make learning about medicinal mushrooms easy, fun, and free. Let us know if you have any questions! There are real humans on the other side of this website.
In 1980, we saw an emergence of Ganoderma lucidum in various studies to evaluate the powerful polysaccharides of reishi for possible antitumor effects and supportive properties for brain dysfunction.
Today there are 24+ clinical trials in the works to study reishi, making it one of the most prominent and well-studied medicinal mushrooms over the coming years. These studies encompass a variety of research including possible treatments for cancer, colitis, Parkinson's and overall immune function.
We've compiled a complete resource center for folks who want to learn more about the possible health benefits, dosage details, medicinal applications, side effects, and more.
Our Top Reishi Content
Check out our top-performing reishi content including the possible health benefits, dosage information, side effects, the best products, and more.
Our Editor's Picks
Our team of shroom nerds think you're going to love this specialized reishi content. Dive in: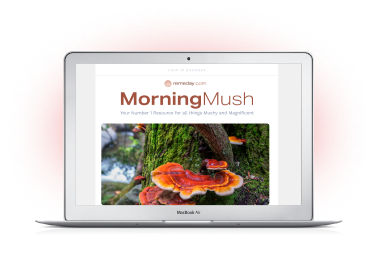 Don't Stop Here. Subscribe to the MorningMush!
The one-stop shop for product reviews, news, and information surrounding the world of mushrooms. (Don't worry, we only send you the important stuff. We hate spammy emails, too.)