The use of medicinal mushrooms and interest in fungi for treating the body's ailments has skyrocketed over the last few decades in the western world - and with it, so has people's love of putting mushroom designs on, well…everything. From t-shirts to phone cases, it's safe to say that mushrooms are truly everywhere these days. So, if you're looking for a gift for a mushroom lover in your life, you're in mega luck and have come to the right place to get you started.
Whether you're looking for a gift for a mushroom forager, chef, researcher, certified mycologist, or someone who is just a self-designated superfan, we have a number of options that we think will be of interest. We've sorted this guide by type of gift receiver, as well as price from low-to-high.
For reference, our pricing guide is labeled as so:
$ - $50 and below
$$- $50-$100
$$$-$100-$150
$$$$ - $150 and above
Now, without further ado, let's shop for some shroom shtuff.
Mushroom gifts for mushroom superfans
From kiddos to adults, the shroom boom doesn't discriminate. If you have someone in your life that lives for mushroom print anything, then consider these cute gifts that celebrate their passion for fungi.
Mushroom sheet set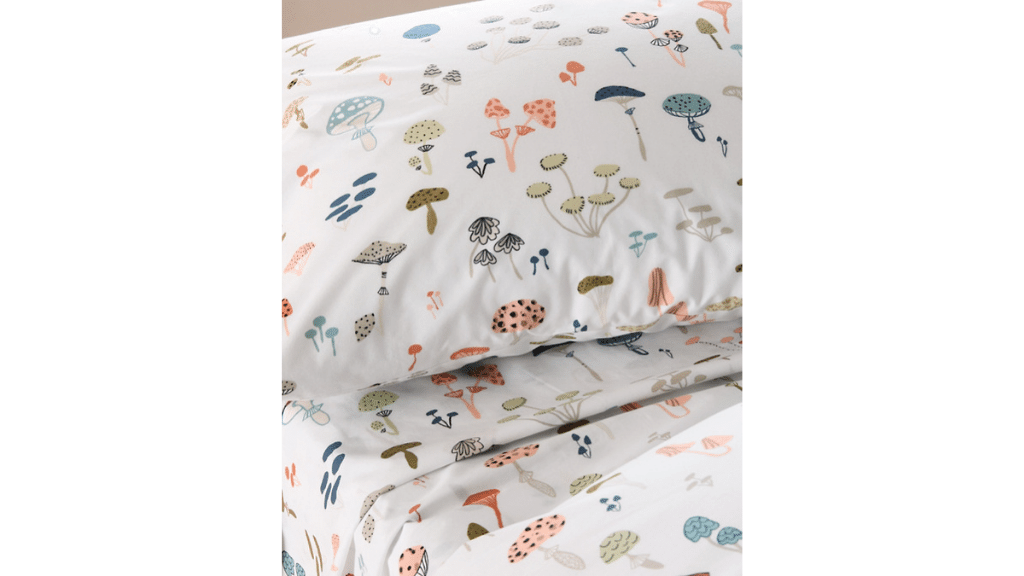 Garnet Hill has the most adorable percale sheets and this mushroom print tops the list for cutest designs. Purchase for a bed of any size to help your loved one dream about fungi.
Price: $-$$$
*Adds to cart* on Garnethill.com.
Sustainable mushroom phone case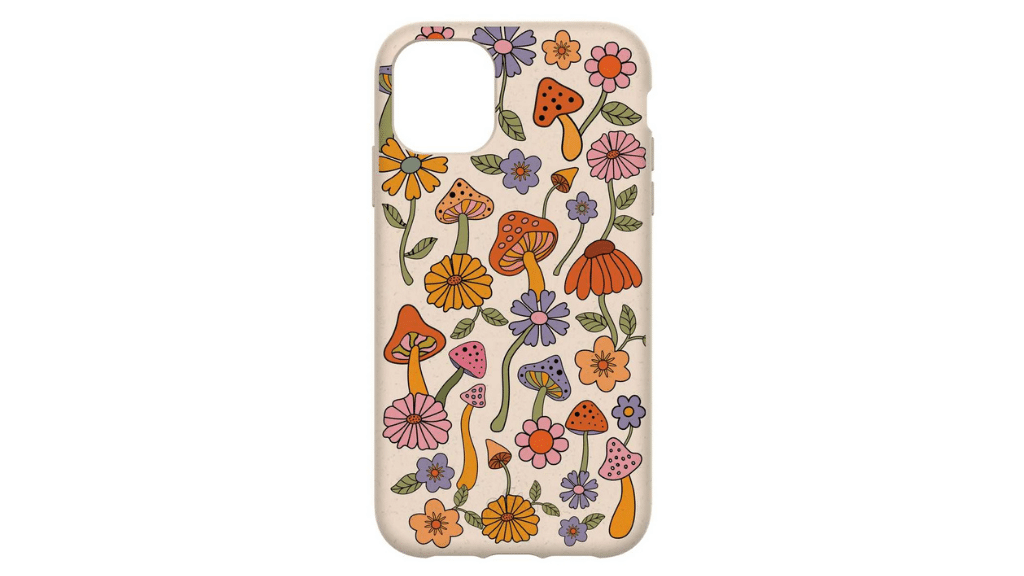 If you're a mushroom lover, chances are you're also into sustainability - they just go hand-in-hand, we don't make the rules. Pela Case makes all of their cases from recycled plastic found in our oceans. Each purchase goes toward sustainable practices for a better tomorrow. Support sustainable businesses while also supporting your friend's fungi fanaticism.
Price: $
Mushroom tea mug set and diffuser
There's a reason many mushroom lovers are ALSO tea lovers…why you ask? Because hot water helps the medicinal properties of our favorite mushrooms become more bioavailable (a.k.a. the body is able to break them down). Help your mushroom lover reap the medicinal benefits with this mushroom tea mug set and diffuser.
Price: $
Mushroom basket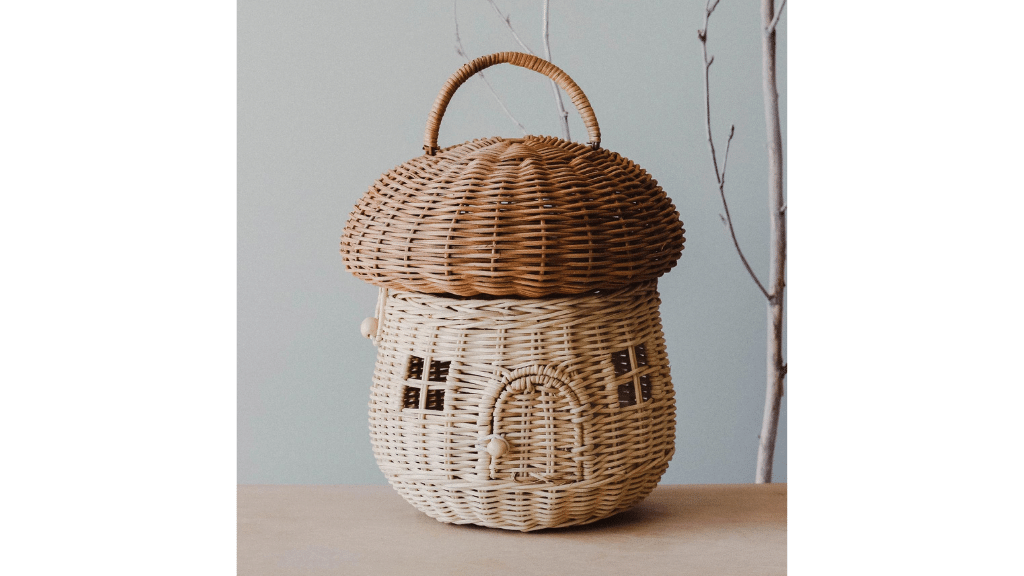 Whether they're spending time building fairy houses in their backyard or just love the cute shape of a mushroom, kids love this adorable mushroom basket that features a little door and windows. Let their imagination get the best of them - the world is their oyster (mushroom).
Price: $$$
Buy it today from Odinparker.com.
Mushroom lamp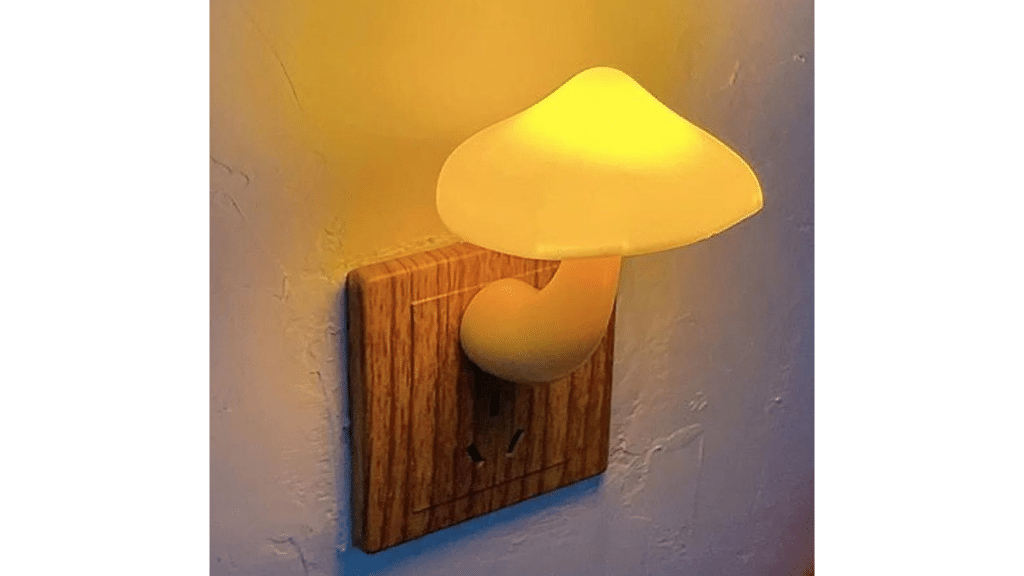 This mushroom lamp will have you feeling like you're in a forest fairy land as you turn out the lights to go to bed. Whether you're a kid or an adult that would prefer a night light (no shade), this soft light lamp is a lovely gift.
Price: $
Mushroom solar path lights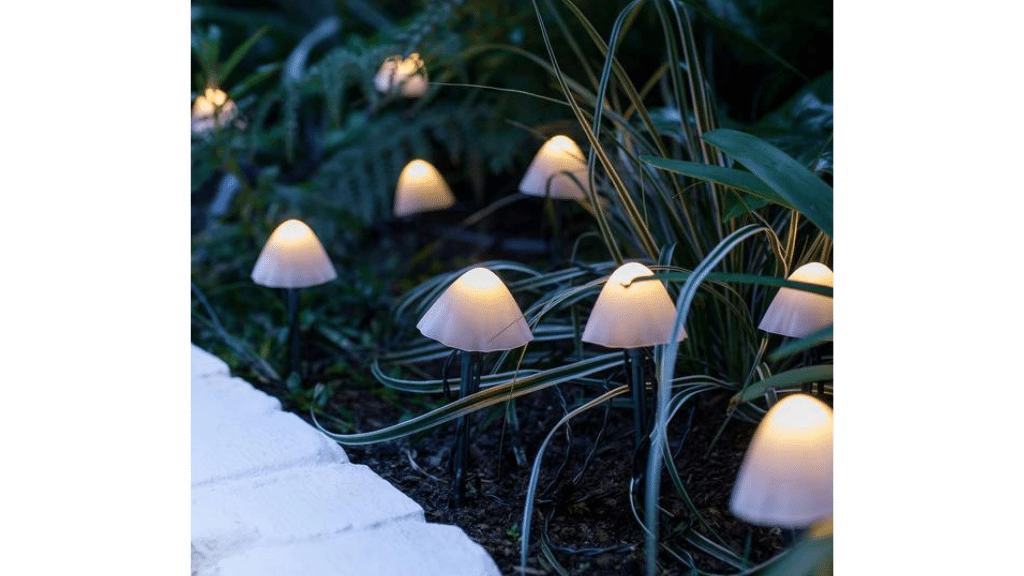 For the home and garden obsessed folks out there that also love mushrooms, these mushroom solar path lights are super cool. Each mushroom light stands over seven inches tall and will add a little pop of personality to a front or back walkway.
Price: $
Mushroom bandana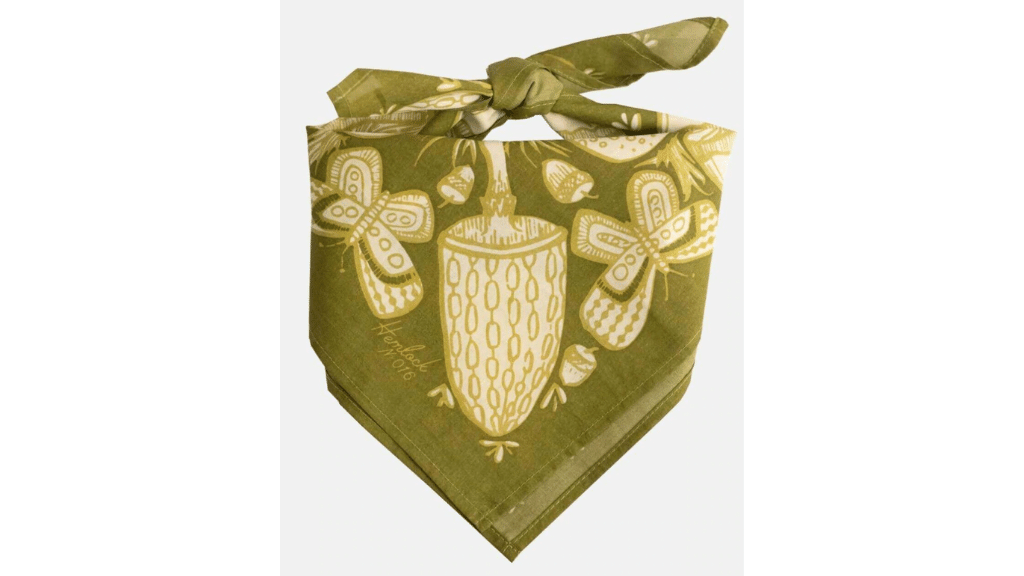 This handmade, retro inspired bandana is a fun gift for the fashionista in your life. They can wear it around their neck, as face covering, in their hair, or however they please to show off their love of mushrooms.
Price: $
Mushroom socks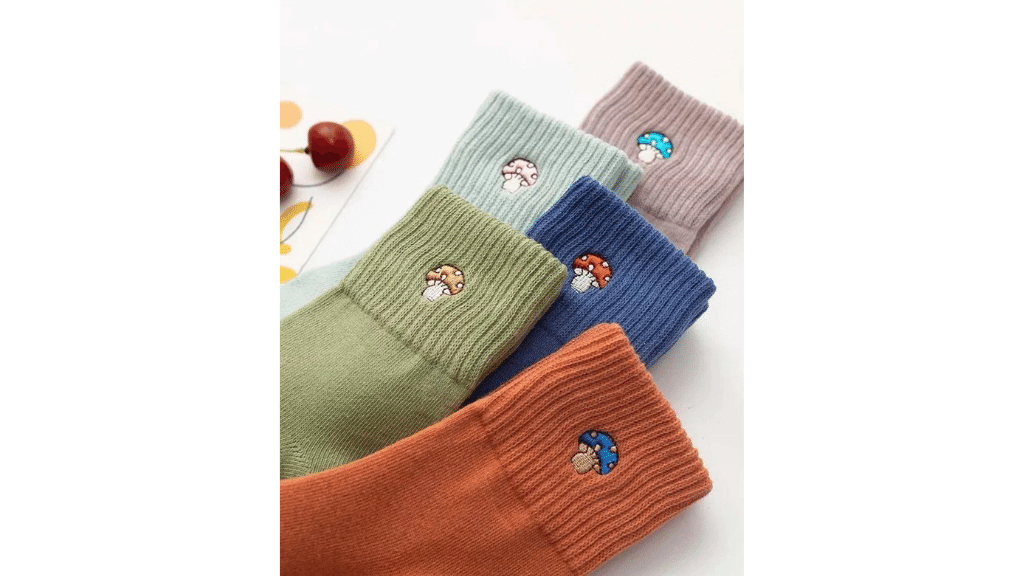 There are just about a bazillion different mushroom socks on the market, but these ones caught our eye for two reasons: 1) the embroidered mushroom is beautiful, and 2) the colors are super fun.
Price: $
Recycled mushroom t-shirt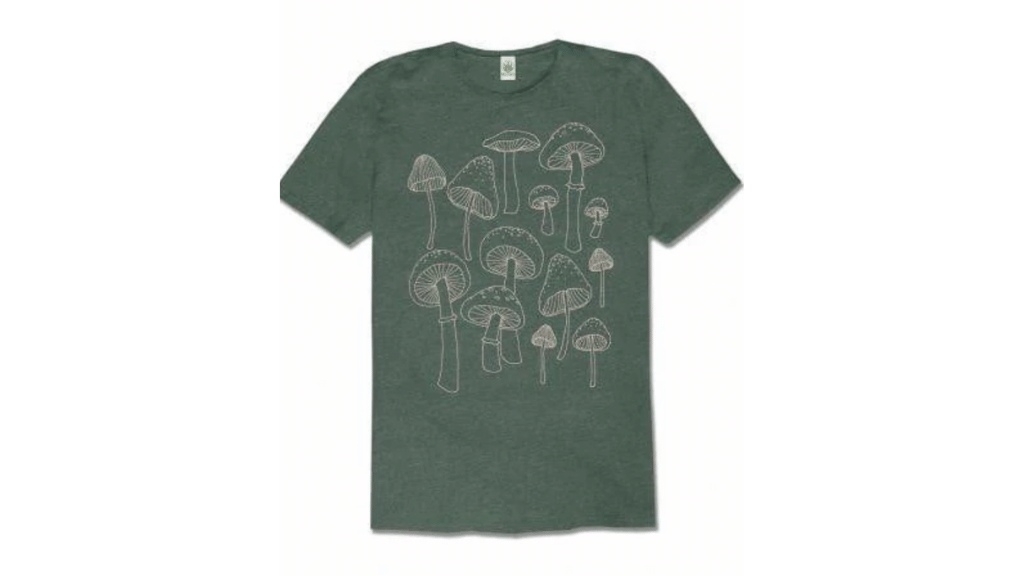 This t-shirt made from recycled plastic bottles features a number of traditional looking mushroom stems and caps. So, not only are you buying a sustainable product, but you're also showing off your love of mushrooms for the world to see. Win win. Note: this product is unisex.
Price: $
Mushroom gifts for mycologists and researchers
If you're gift hunting for a mycologist (a.k.a. a person who works with fungi and knows the world of mushrooms very well), maybe you're feeling a little bit of pressure to make sure you're getting them something that's up to snuff. We have a few ideas.
FUNGI Magazine subscription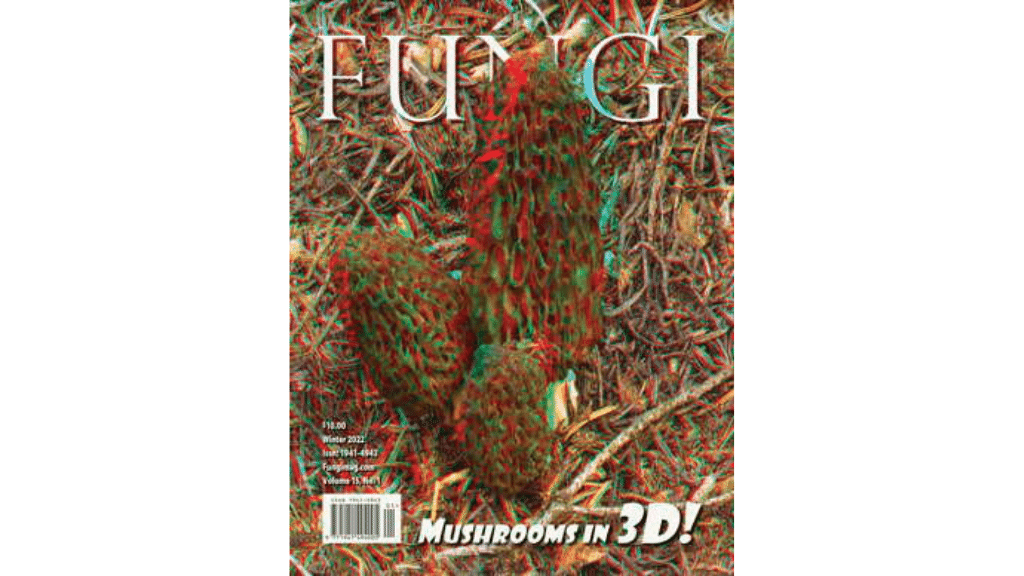 If your mycologist friend or loved one just cannot get enough mushroom knowledge and wants to continue learning each and every day, a fun gift could be a subscription to FUNGI magazine. This magazine is published five times a year, and also includes a digital copy that is emailed directly to the recipient. Plus, it's super affordable.
Price: $
Subscribe today at Fungimag.com.
Christopher Hobbs's Medicinal Mushrooms The Essential Guide book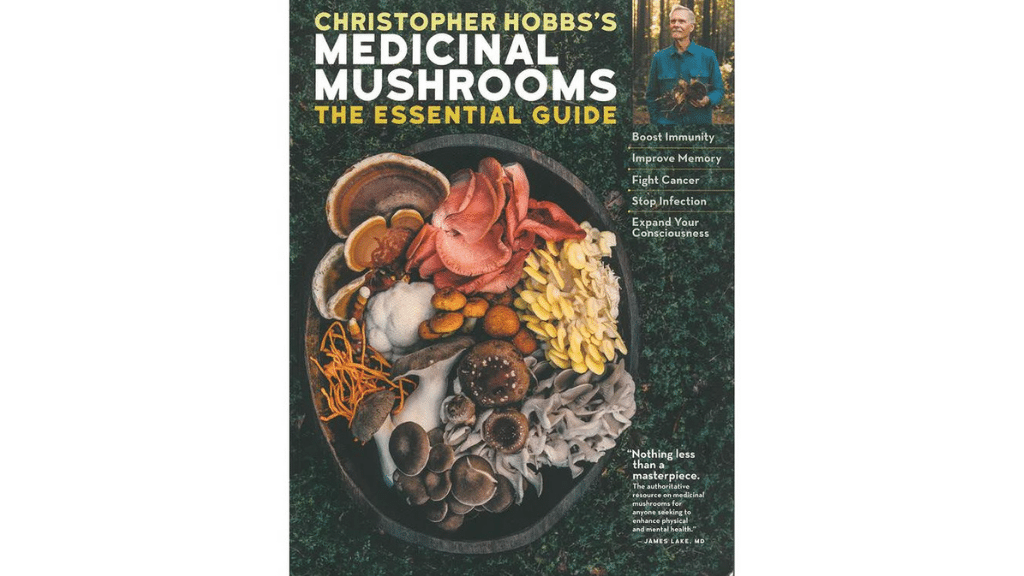 We are HUGE fans of this book here at Remeday. If you're a mycologist, chances are you are a Christopher Hobbs fan, which means this book is high on your must read list. From what makes mushrooms medicinal, to foraging practices, psilocybin information, and more, this book is a wealth of knowledge for mushroom lovers.
Price: $
Buy it from Mountainroseherbs.com.
At-home mushroom grow kits
Perhaps your mycologist is an avid researcher but hasn't dabbled with at-home grow kits yet. Today's the day for them to bring their work home with them with this beginner-friendly grow kit. If you're wondering whether or not they already do this at home, consider asking their partner, children, or another close friend before you buy. If they're new to home growing fungi, this will be an exciting new way for them to expand their knowledge and research of fungi as a whole while also getting the satisfaction of growing something themselves.
Price: $$$
Mushroaming Tours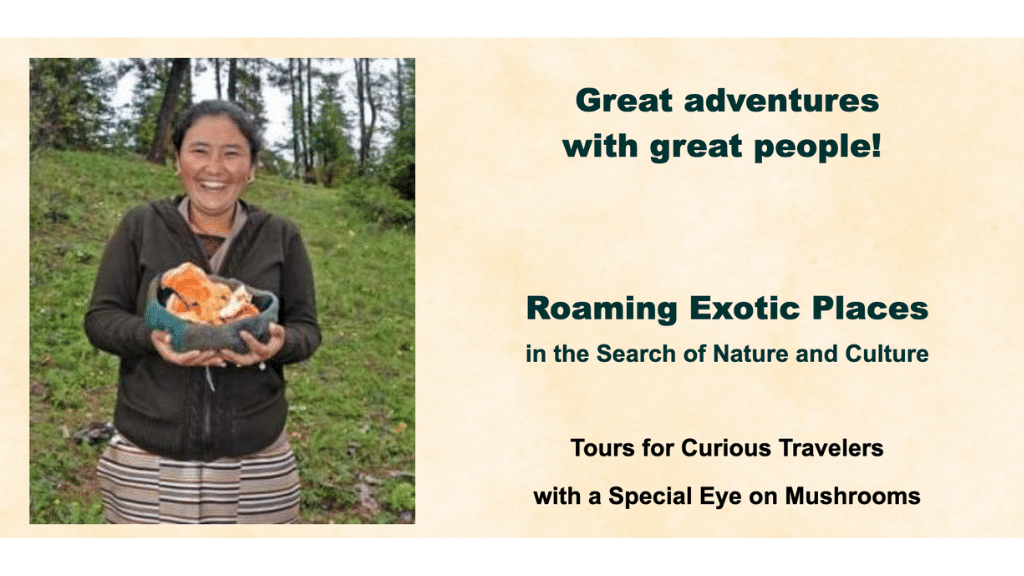 Does your fungi researcher or mycologist loved one also have a love of travel? Lucky for them, there are numerous tours focused solely on spotting and learning about mushrooms that take place all over the world. Mushroaming Tours hosts trips from Bhutan to Colombia, and everywhere in between. Buy the ticket, take the ride.
Price: $$$$
Learn more at Mushroaming.com.
Mushroom gifts for mushroom foragers
For the people who spend way more time than most scavenging their local forest floor or examining mushroom species growing off rotting logs in their backyard, we have a few gift ideas that will help them hone their craft.
Forest floor mushroom poster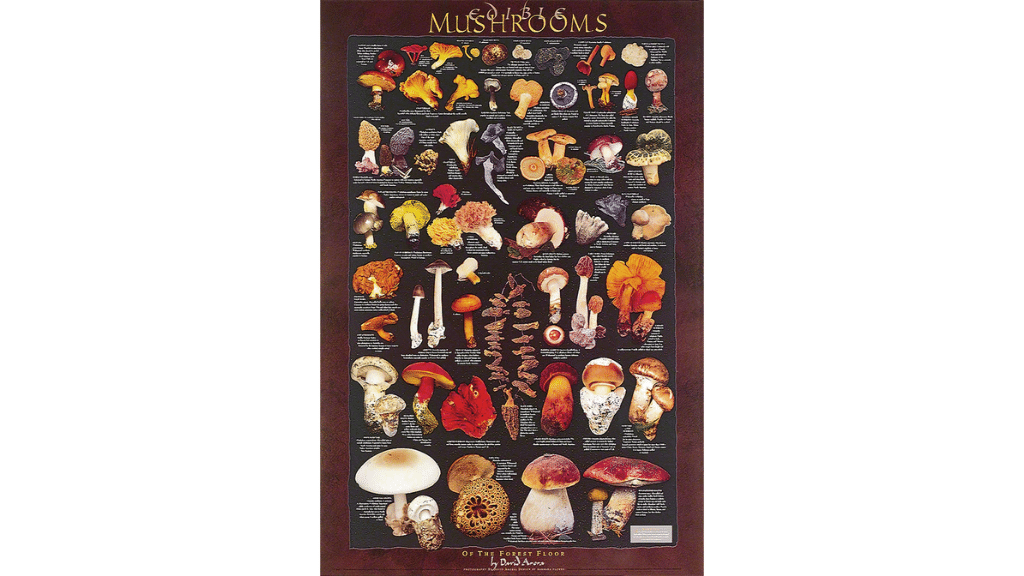 David Arora, a renowned mycologist, created this beautiful, educational poster featuring dozens of forest floor mushrooms found around the world. What better way to learn how to spot a new type of mushroom while out on a nature walk than having this poster up in your house?
Price: $
Mushroom foraging knife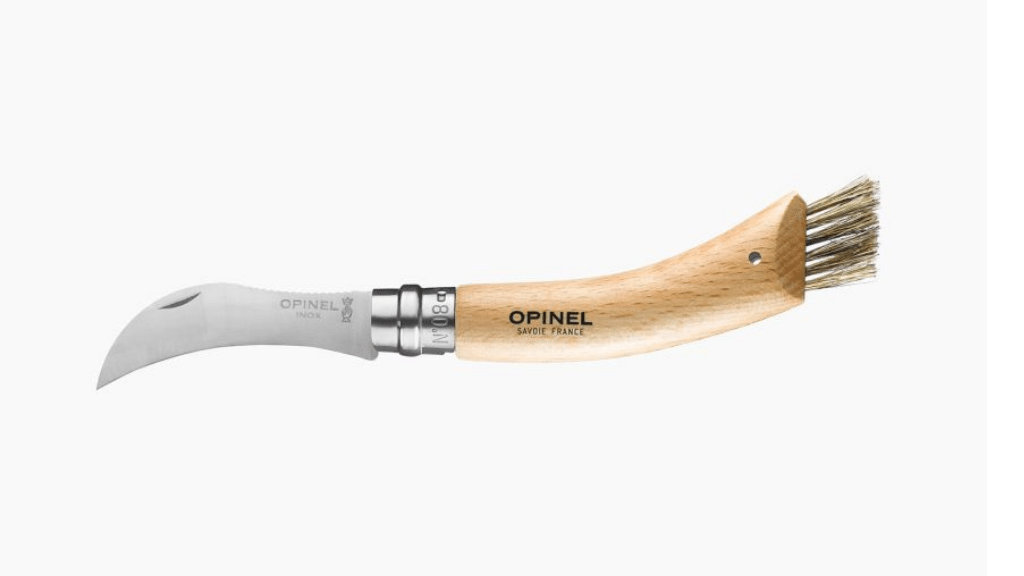 Did you know that there are special knives made to ensure the wild mushrooms are foraged in the best way possible? This lightweight knife's blade is curved to help you dig out the entirety of a fruiting body. PLUS, it has a little brush at the end so you can dust off your foraged mushroom gently! How cool.
Price: $
Mushroom picking basket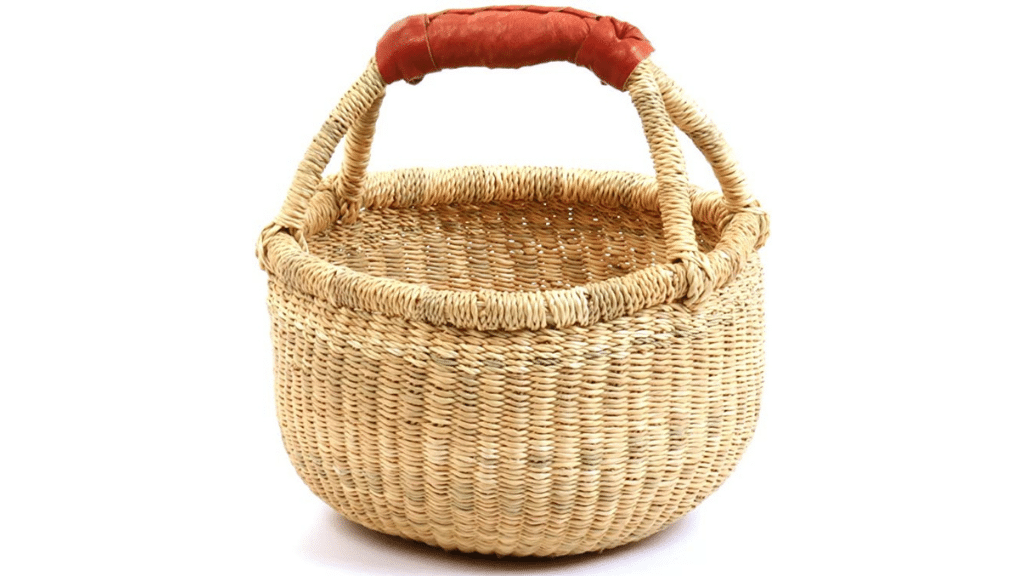 If your forager prefers to have their mushroom haul in front of them at all times (a.k.a. not on their back), finding a basket that will allow them to still be hands-free is key. These beautiful, handcrafted baskets were made in Ghana and are fair trade certified.
Price: $
Illuminated magnifying glass
When searching in the woods, it's helpful to have a magnifying glass with an illumination option to look at fungi up close. This super affordable illuminated magnifying glass will do the trick and is easy to pack. Always a good thing to have in a forager's toolkit.
Price: $
Mushroom hunting log book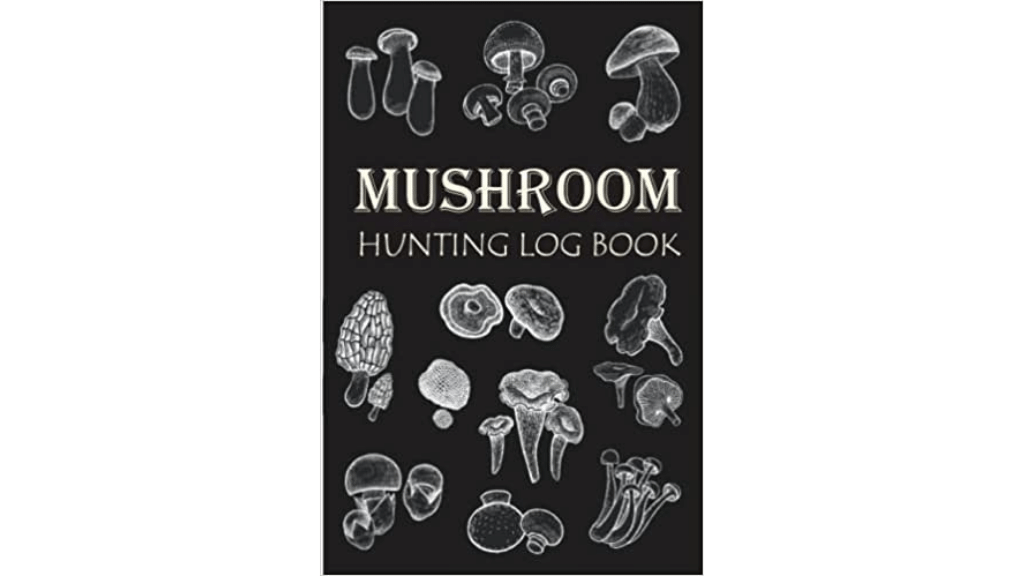 For all the people that are just trying to keep track of the incredible fungi they find in the wild, this handy little mushroom hunting log book is just the ticket. It contains sections to note general information about what you foraged, weather conditions. Cap and stalk characteristics, and more. Handy!
Price: $
Brushroom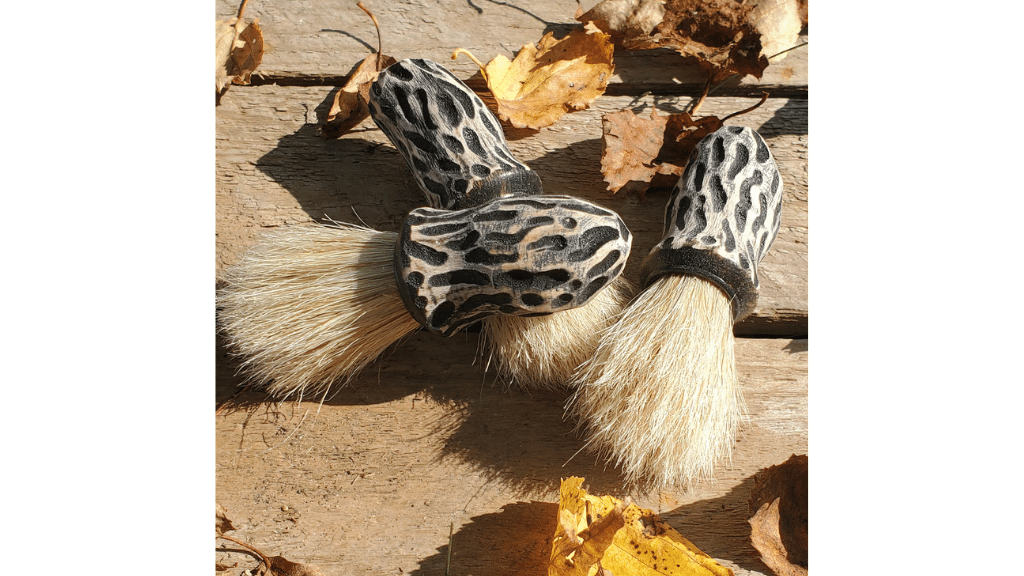 Yes, we spelled that correctly. If your mushroom forager needs to get a better look at a mushroom without damaging the cap or stalk, a brushroom is a nice gift to add to their toolkit. This brush is gentle but effective at cleaning off fungi so you can see their unique features.
Price: $
Two person mushroom hammock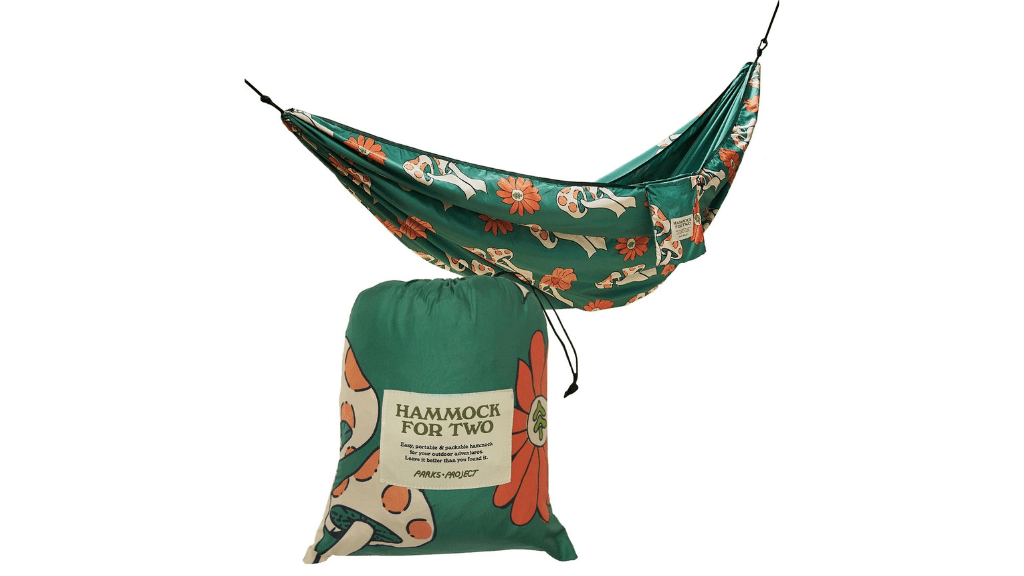 For all the foragers out there that take off on weekend trips with their camping gear in tow to get the perfect mushroom haul, this mushroom hammock that fits two is an easily packable sleeping/lounging option. There's truly nothing better than kicking back in a hammock, and your friend or loved one can do it in mushroom style with this fun design. Check it out!
Price: $$
Buy it from Parksproject.us (and benefit our national parks while you're at it).
Mushroom picking backpack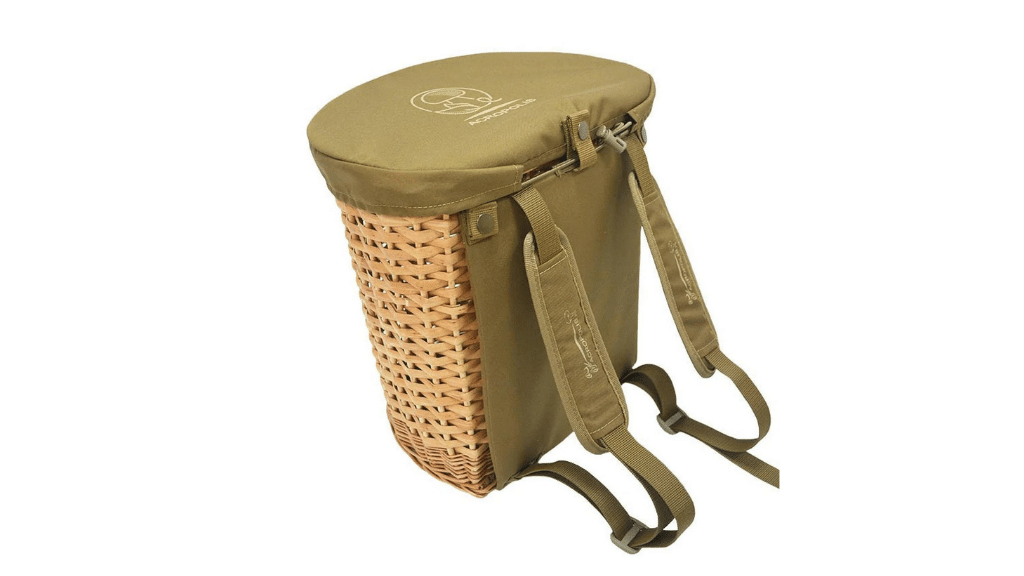 In order to keep your hands free while foraging, it's important to get a good quality mushroom picking backpack or hands-free bag. This beautiful, handcrafted option is a bit pricier, but is really the ideal when it comes to mushroom forager backpack types. Plus, you can ensure you're getting a size that fits your mushroom forager's frame.
Price: $$$
Mushroom camp chair
While we're on the subject of camping, we'd be remiss not to mention this mushroom camp chair is the perfect place to relax after a long trot in the woods. It's packable and compactable!
Price: $$$
Buy it from Parksproject.us (and benefit our national parks while you're at it).
Mushroom gifts for chefs
Salt bae has entered the chat. If your loved one or friend is the next Gordon Ramsay (even if just in their mind), we have some kitchen-friendly mushroom gifts that will add a little spice to their life.
Fantastic Fungi Community Cookbook
For chefs learning how to pair mushrooms with other foods, this beautifully designed cookbook is a great gift. From Black Trumpet and Fig Pizza to Chaga Chocolate Chip Cookies, our mouths are watering.
Price: $
The Mushroom Cookbook: A Guide to Edible Wild and Cultivated Mushrooms - and Delicious Seasonal Recipes to Cook with Them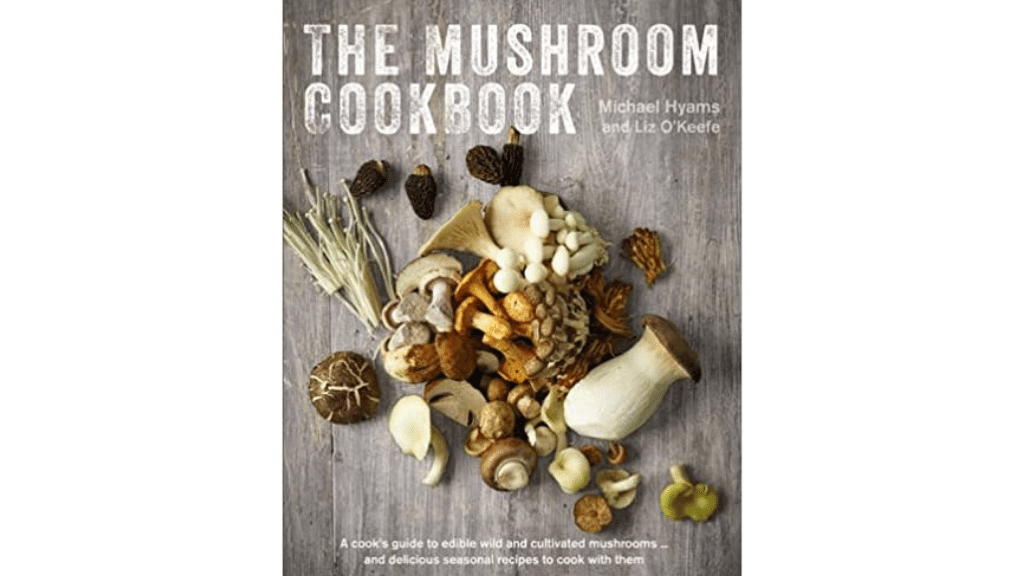 This cookbook serves as a great resource for mushroom dish inspiration, but also helps people understand various species of wild and cultivated gourmet mushrooms. Chef's kiss.
Price: $
Food dehydrator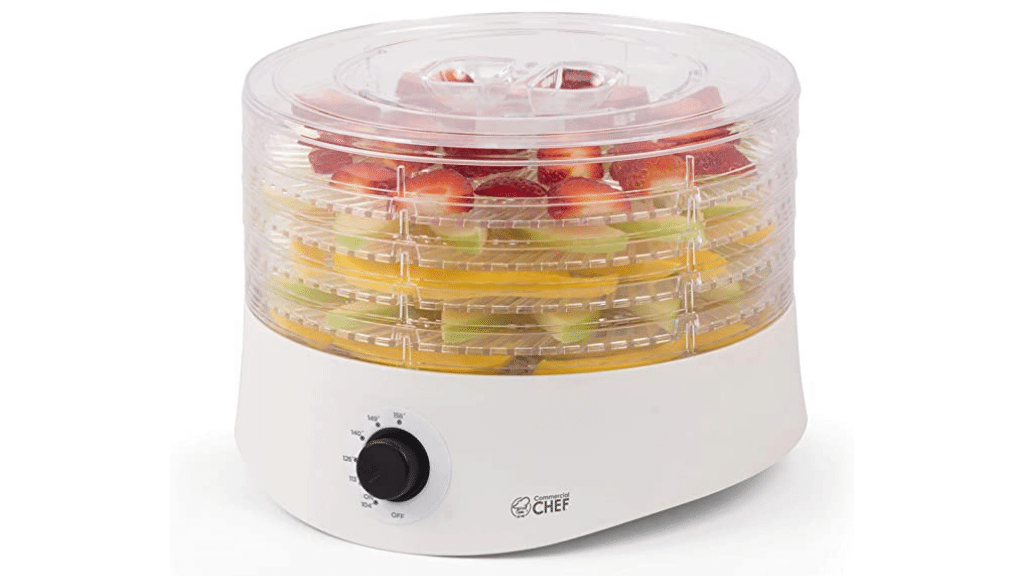 Take your loved one's mushroom game to the next level by helping them to dry their own with this commercial chef food dehydrator. Five layers of trays allows you to do tons of different mushroom types at once.
Price: $
Mushroom oven mitt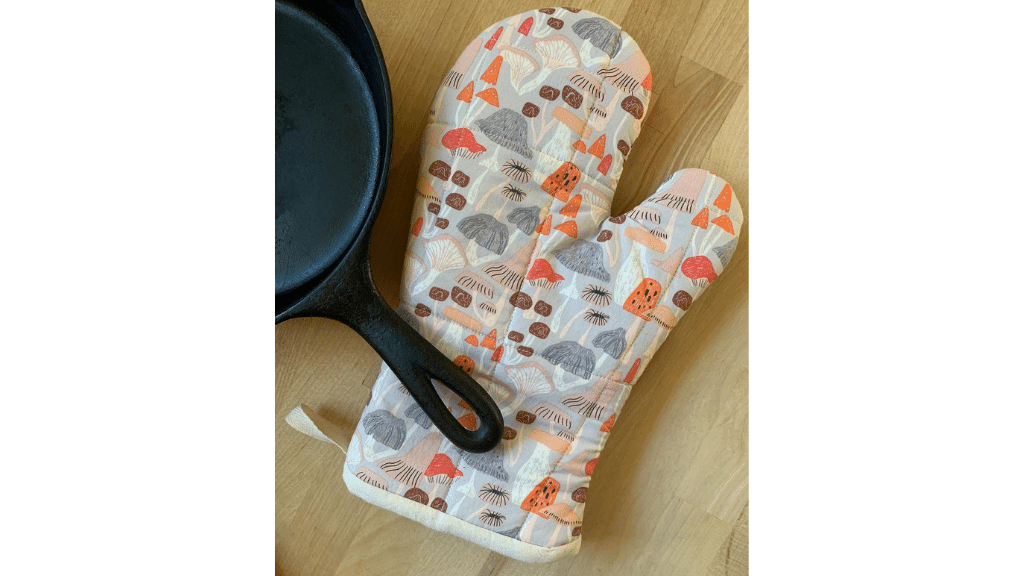 More a novelty than anything, this adorable mushroom oven mitt will help any mushroom lover show just how much they love shrooms while still protecting their hand from high heat. Come on…how cute?
Price: $
Trader Joe's umami seasoning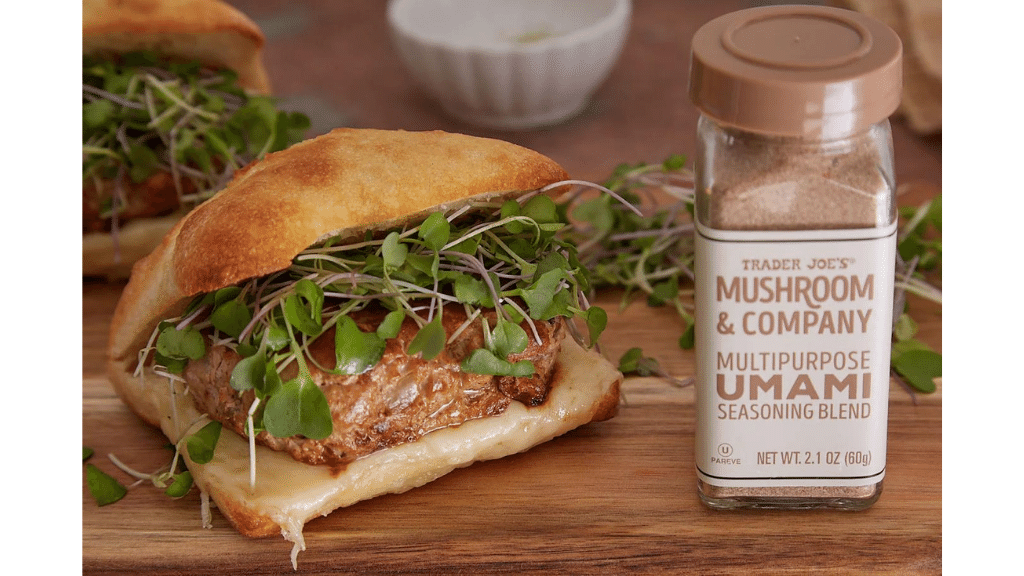 Sometimes the simplest gift can be the most thoughtful - it truly is the thought that counts and this umami seasoning from Trader Joe's will add a lot more flavor to your mushroom lover chef's life. If you can't find it at a store near you, they do sell it on Amazon. But check at TJ's first to ensure you're getting the best bang for your buck.
Price: $
Find it at a Trader Joe's near you.
Mushroom sea salt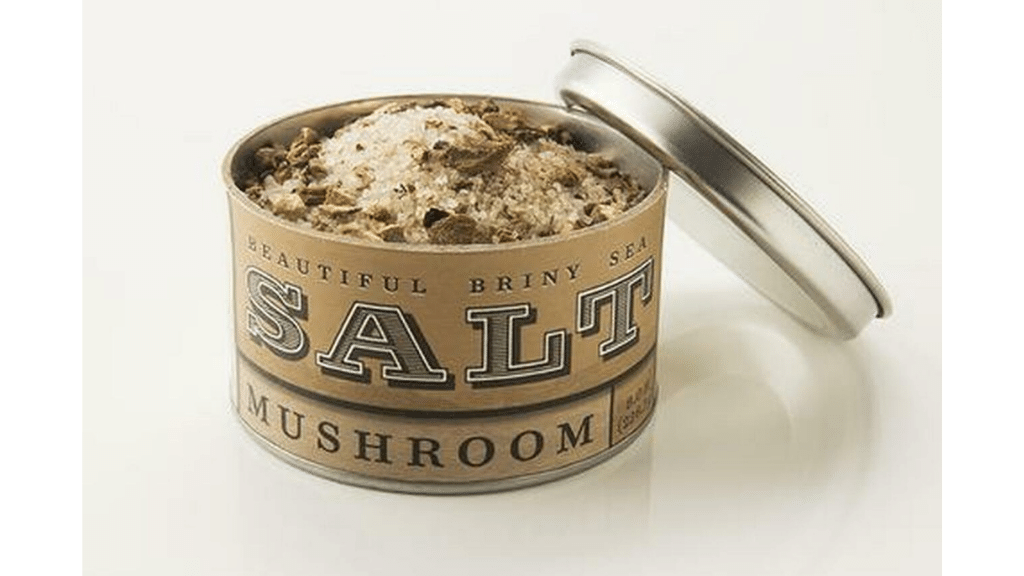 Like we said…salt bae has entered the chat. This incredible salt blend has porcini, silver oyster, crimini, and shiitake mushrooms in it for a huge dose of extra flavor on various meats, your morning eggs, or whatever your heart desires.
Price: $
Purchase the blend from Metrokitchen.com.
Bulk dried mushrooms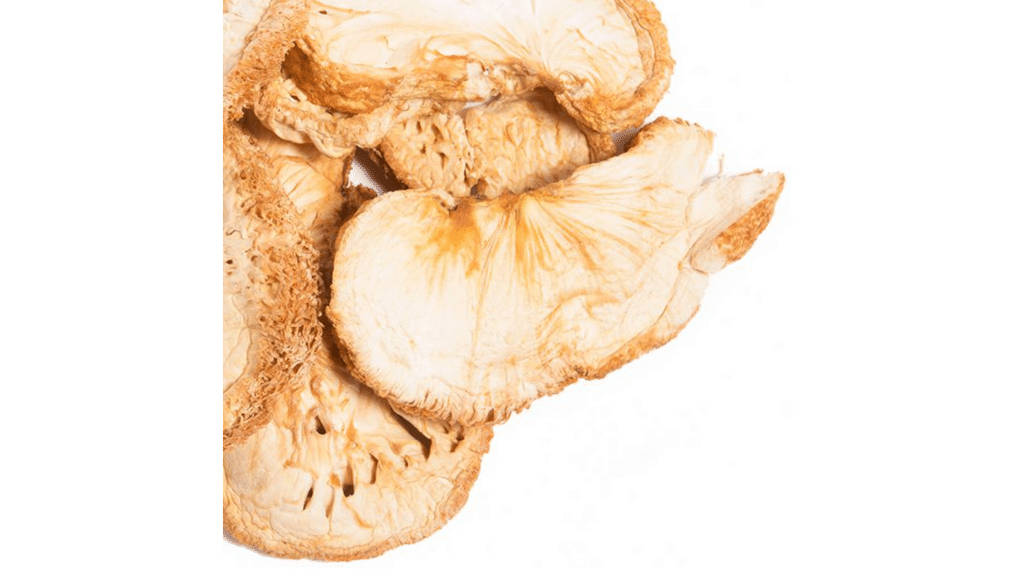 For the chef that always wants their favorite mushrooms on hand in a pinch, consider asking them what their favorite is (coyly) and then purchasing it in bulk dried format so they have it in the pantry, ready to go.
Price: $-$$
Search for your friend's favorite on Spicejungle.com.
*Adds to cart* - mushroom gifting accomplished
While we could go on, we'll stop here. What was your favorite on our list of cute gifts for mushroom lovers? Did you cave and also buy something for yourself? Don't worry, us too. Let us know what you purchased. We think your friend or loved one will like your gift mush, mush more than the others they receive. Good luck!