If you decide to purchase a product from one of the links on our site, we may earn a small affiliate commission from the retailer (at no additional cost to you). We only feature products we would recommend to friends & family. Your purchase through an affiliate link helps us keep this site up and running! 🍄
So, you're thinking of using lion's mane and cordyceps together. But you're not sure what the possible benefits are and the best way to do it.
Well, you've come to the right place!
Here at Remeday, it's our goal to make learning about mushrooms fun, free, and easy.
Lion's mane and cordyceps are two of the most popular functional mushrooms. And for good reason. With their potential to improve your focus and energy, these two mushrooms have found their way into a lot of natural supplements - including popular mushroom coffee brews.
But what do you need to know about these two mushrooms? Are they safe to use together? What's the appropriate dosage? And what should you look for in a supplement product?
We'll cover all of that and more in this article.
First up, some of the basics!
What are the possible benefits of lion's mane and cordyceps together
Lion's mane and cordyceps are two types of medicinal (or functional) mushrooms that are commonly used for their health benefits. But they aren't new to functional medicine. In fact, both lion's mane and reishi have been used in traditional and indigenous medicines for thousands of years.
It's not uncommon to combine two medicinal mushrooms together to get maximum potential benefits. When it comes to lion's mane and cordyceps, many people combine them to:
1. Improve Cognitive Function and Energy Levels
Lion's mane and cordyceps mushrooms are believed to improve cognitive function and energy levels. Some research has been done, but the results are somewhat limited. Some of the studies listed below were completed on animals and more human trials are needed.
With that in mind, the power of these two mushrooms for the mind & energy include:
Lion's mane for cognitive function:

Lion's mane mushrooms contain beneficial compounds that may enhance nerve growth and improve cognitive function. For example, lion's mane has been shown to increase the production of Nerve Growth Factor (NGF), a protein that promotes the growth and survival of neurons.

Cordyceps for improved energy levels:

Cordyceps mushrooms may be able to boost energy levels and improve athletic performance through its effects on the metabolism. Cordyceps contains compounds that may increase the body's ability to produce energy and improve oxygen utilization, which can result in improved endurance and performance. Additionally, cordyceps is believed to have adaptogenic properties, which can help the body to better handle stress and fatigue.

2. Support Immune Function
Lion's mane and cordyceps have been used traditionally to support the body's immune system for many, many years. Teas and tinctures at the first sign of cold systems are common, but recently, there's been a growing interest in medicinal mushrooms as a supportive treatment for a number of illnesses, including cancer.
Although, there is no clinical human research supporting the use of these two mushrooms together to enhance immunity or improve the body's immune response. Still, anecdotally, these two mushrooms are used in functional medicine for this purpose.
Lion's mane for immune function: Lion's mane mushrooms are jam-packed with beneficial bio-active compounds that have immune-boosting properties, like beta-glucans, which are polysaccharides that can stimulate the immune system. In addition, lion's mane mushrooms are really high in beneficial antioxidant and anti-inflammatory properties. These can can help to protect your body against oxidative stress and inflammation -- both of which can affect the immune system.

Cordyceps for immune function: Cordyceps mushrooms can support immune function by improving the body's overall resistance to stress and disease. Cordyceps contain immune-boosting compounds that have increased the production of cytokines. Cytokines are proteins that help regulate the immune system. Additionally, cordyceps mushrooms have antimicrobial properties which can help to protect against infections.
It's important to note that while these effects have been observed in animal studies and in some human trials, more research is needed to fully understand the mechanisms behind the benefits of lion's mane and cordyceps for immune function. Additionally, the effects may vary among individuals and more research is needed to determine the optimal doses and methods of use.
Learn more about the powerful benefits of lion's mane mushrooms in our guide.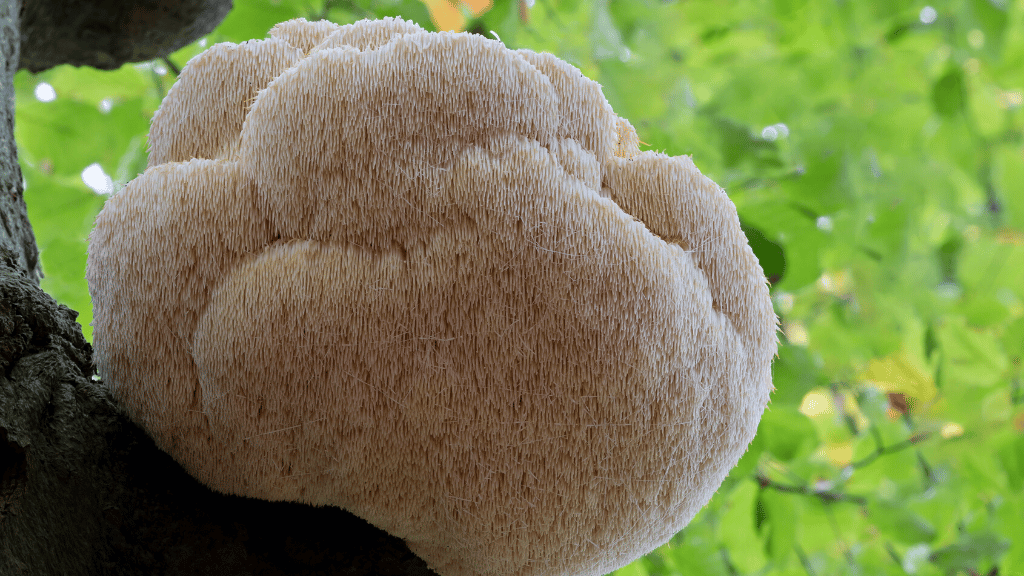 3. Anti-inflammatory Effects
If you suffer from chronic inflammation, then cordyceps and lion's mane supplements might be for you. While research in this area is extremely limited, many people are turning to medicinal mushrooms to support their traditional treatments.
Lion's mane for inflammation reduction: Lion's mane may be able to help to reduce inflammation through the presence of the powerful functional compounds like polysaccharides, hericystin, and erinacines. Addtionally, lion's mane mushrooms are high in antioxidant properties. Antioxidants can help to protect the body against oxidative stress which is a major contributor to inflammation.

Cordyceps for anti-inflammatory properties: Research on using cordyceps as an anti-inflammatory is extremely limited and happend in-vitro. With that said, the results of that study did indicate the potential to use cordyceps mushrooms as an anti-inflammatory dietary supplement or drug.
But the power of cordyceps doesn't stop here. Keep reading about the benefits of cordyceps mushrooms in our guide.
4. Anti-Aging Properties
As we mentioned a few times above, lion's mane and cordyceps are well known for their high antioxidant properties. That not only makes them a great choice for anti-inflammatory supplements and immune-boosters, but there may be a use case to use these two mushrooms for anti-aging as well.
Lion's mane for anti-aging: Lion's mane mushrooms contains antioxidant compounds like hericystin, polysaccharides, and erinacines. Antioxidants like those found in lion's mane may help to protect the body against oxidative stress, a major contributor to cell damage which can cause visible signs of aging.

Cordyceps for improved lifespan: Cordyceps mushrooms also contain compounds with antioxidant properties including cordycepic acid, cordycepin, and polysaccharides. These compounds can help to neutralize free radicals and protect against oxidative stress. One promising study on mice increased the age of a mouse receiving cordyceps extract by 152 days, compared to all the control mice who died before three years of age. But more reserach is needed to understand these benefits for humans.
One thing is clear. More clinical research on humans needs to be done in order to understand not only the potential benefits of these mushrooms separately, but together as well. Not much is known about the long-term benefits, dosage, or side effects of combining these two mushrooms.
With that said, these mushrooms are both generally considered safe to use separately and together.
Please speak with your doctor before incorporating lion's mane and cordyceps into your supplemental or healthcare routine.
How to use Cordyceps and Lion's Mane Together
Now that you're familiar with some of the potential benefits of these two powerful functional mushrooms, let's talk about some common ways to use them together.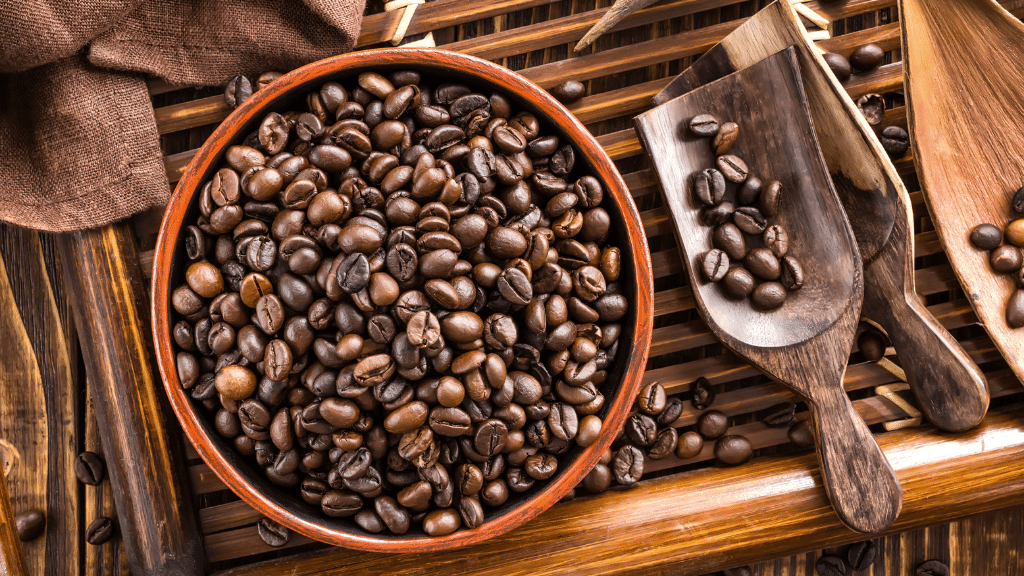 1. Make Lion's Mane and Cordyceps Coffee
There's a reason these two mushrooms are absolutely exploding on the mushroom coffee market. As you can see, starting your day with these two mushrooms may give you a boost of energy, improve your focus, and support your immune system as you move about your day.
Mushrooms have been used in beverages - like tea - for more than 2,000 years. So it was only a matter of time before they found their way into America's favorite morning beverage.
You can buy commercial cordyceps coffee and lion's mane coffee. But the truth is, many of those brands are expensive and difficult to test for potency. That's why we usually recommend making your own mushroom coffee at home using tincture or mushroom powder extract.
Not only does making your own coffee allow you to carefully control your ingredient sourcing, dosage, flavors, and function -- but you'll probably save quite a bit of money in the long-run too!
How to make cordyceps and lion's mane coffee at home
Here's our simple go-to recipe to make your own lion's mane and cordyceps coffee at home:
Ingredients:
1 cup of freshly brewed coffee (choose your favorite brew! Any will do. You can also use decaf coffee or substitute with your favorite tea.)
1 teaspoon of lion's mane extract or powder (follow package directions for dosage)
1 teaspoon of cordyceps extract or powder (follow package direction for dosage)
Optional: milk, sugar, or sweetener of your choice
Instructions:
Brew a cup of coffee as you normally would. Use a mug large enough to save some space for vigorous stirring

Carefully measure the appropriate dosage of your lion's mane and cordyceps powder. You'll likely buy the powders separately! Add the powder to your mug of coffee

Next, use spoon to fully incorporate the mushrooms into the coffee. We highly recommend investing in an inexpensive milk frother so that you can fully incoporate the powder into your coffee. This helps to prevent powder clumps...

Add any milk, sugar, or sweetener of your choice to taste

Enjoy your homemade lion's mane and cordyceps coffee!
Note: The amounts of lion's mane and cordyceps extract or powder to use may vary depending on the brand and your personal preference. Make sure you take a look at your product's label before measuring the dosage.
The best lion's mane and cordyceps powder
If you're looking for a top-notch mushroom powder to add to your morning brew, Real Mushrooms has what you need. This brand is a clear leader when it comes to quality, potency, beneficial compounds, and 3rd party independent lab testing for safety and active compounds. We love using this powder and know you will, too:
Can I use tincture to make cordyceps and lion's mane coffee at home?
Yes, absolutely! Tincture is really easy to incorporate into coffee because it's already in liquid form. Simply measure out your appropriate tincture dosage, add to your coffee, mix, and enjoy!
With that said, taking tinctures alone is another great way to get the benefits of these two mushrooms. Let's dive in:
2. Take Extract Tinctures
Not a fan of coffee? Or simply want to make sure you're getting the right dosage for you? Then tinctures may be the best choice. The benefit to buying a commercial tincture is that the mushrooms are usually dual-extracted already. That means, your body is getting the maximum benefit potential.
Extract tinctures are easy to incorporate and travel with. Simply measure out your dosage with the dropper according to your package details, and take orally.
As we mentioned, tinctures are also easy to incorporate into coffees, teas, and other beverages if you're not so fond of the tincture taste.
Did you know? Making your own lion's mane tincture at home is surprisingly easy. And lion's mane is a popular mushroom to find in your local market. Learn how to make lion's mane tincture.
What is the best lion's mane and cordyceps tincture brand?
We can't get enough of this incredible tincture brand. Life Cykel is a leader in the mushroom tincture market. But they remain a relatively small company. Their size allows them to focus heavily on great, local sourcing, quality ingredients, and a proven tincture extract process.
3. Take Extract Capsules
If you want to avoid the taste of mushroom extract altogether, then capsules might be best for you! Get all the benefit of lion's mane and cordyceps as an extract without any of that earthy flavor.
Simply measure out your capsules according to the package directions and take with a full glass of water.
If capsules are for you, you won't find a better brand than FreshCap. This Canada-based company is highly focused on product quality and mushroom education. We've been using their capsules personally for some time now and really enjoy the quality.
How much lion's mane and cordyceps should I take?
Always speak to your doctor to understand what dosage of lion's mane and cordyceps is right for your unique situation.
In general, the recommended dosage is:
500 - 1,000 mg of lion's mane extract per day
500 - 1,000 mg of cordyceps extract per day
Your dosage may need to vary depending on what you're using it for. If you're just looking for daily maintenance, your dosage may be slightly lower. If you're looking to treat a particular ailment, the dosage may need to be higher.
It's always best to start off small and gradually increase your dosage over time to evaluate your body's unique reaction and effects. Then, adjust as you go.
We've got a complete lion's mane dosage guide, including amounts for specific supportive treatments at the ready.
What are the side effects and risks of taking lion's mane and cordyceps?
Lion's mane and cordyceps are generally considered safe when used in the recommended doses by healthy individuals. However, as with any dietary supplement, there may be potential side effects and interactions with medications. Some potential risks associated with taking lion's mane and cordyceps together include:
Allergic reactions: Some people may be allergic to lion's mane or cordyceps, and taking these mushrooms can cause symptoms such as itching, hives, and difficulty breathing.

Interactions with medications: Lion's mane and cordyceps can interact with certain medications, including blood thinners and immunosuppressants. If you are taking any medications, it's important to consult with a healthcare provider before taking these mushrooms.

Unknown effects on pregnancy and breastfeeding: There is not enough research to determine the safety of lion's mane and cordyceps for pregnant or breastfeeding women. It's best to avoid taking these mushrooms during these times unless under the guidance of a healthcare provider.
In general, it's important to talk to your doctor before starting to take lion's mane and cordyceps, especially if you have any pre-existing medical conditions or are taking any medications. This will help to ensure that taking these mushrooms is safe for you and will minimize the risk of any potential side effects or interactions.
Lion's mane and cordyceps are two popular and powerful medicinal mushrooms. We love using them together and hope you will, too. Happy shrooming!
---
If you want more great content like this, then subscribe to our newsletter: The MorningMush! It's 100% mushroom content and 0% spammy sales ads.