If you decide to purchase a product from one of the links on our site, we may earn a small affiliate commission from the retailer (at no additional cost to you). We only feature products we would recommend to friends & family. Your purchase through an affiliate link helps us keep this site up and running! 🍄
If you're starting to research medicinal mushrooms and are looking for a reliable, unbiased resource, you're not alone. We were in the same position before we launched Remeday.
Everything was either extremely biased (written by a company trying to sell a specific product) or intensely scientific. The scores of conflicting and emerging information is hard to sift through. It's easy to feel overwhelmed.
Our goal is to compile all the information, research, and product profiles into one place in an easy-to-digest manner. That's why it's been our mission, since day one, to be the number one resource for understanding functional mushrooms.
But we aren't the only ones passionate about mushroom education. We've compiled a list of the best books, podcasts, research sites, and YouTube channels so you can learn more about the fascinating world of medicinal mushrooms!
Check them out in this article. And feel free to let us know if you think something is missing.
The Ultimate List of Medicinal Mushroom Resources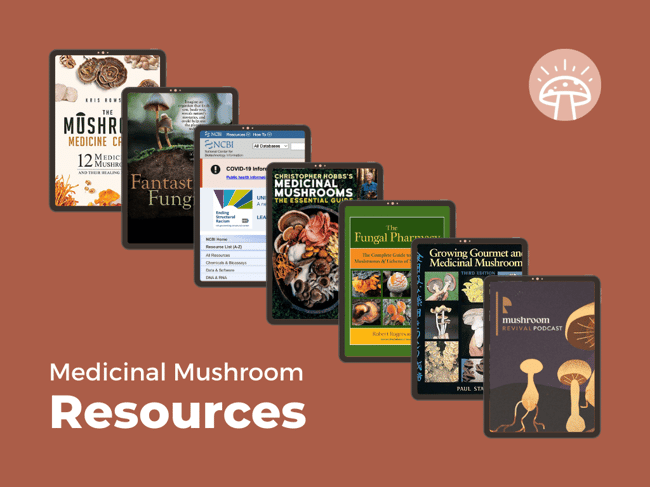 Best Medicinal Mushroom Books
Christopher Hobbs's Medicinal Mushrooms: The Essential Guide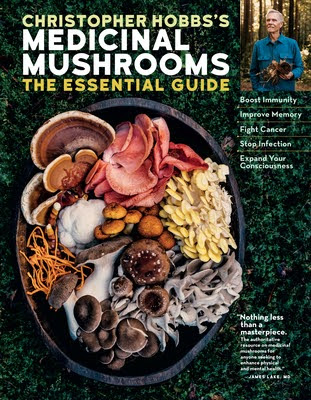 This colorful, easy-to-understand, and science-backed guide is the best book out there to understand all the basics on medicinal and functional mushrooms. Written by renowned mycologist Christopher Hobbs, this book gives readers a thorough understanding of each functional mushroom type, appropriate sourcing, dosing, and known benefits. But that's not all. Hobbs also explains how to make your own medicinal products from wild mushrooms. By the end of this book, you'll know how to make mushroom tea, mushroom tincture, and how to test the efficacy of your blends (or purchased blends!) with iodine.
We can't say enough great things about this book. We've learned so much from it and even bought a copy for everyone on the Remeday team.
Get the book from your local independent bookseller or purchase on Amazon here.
The Fungal Pharmacy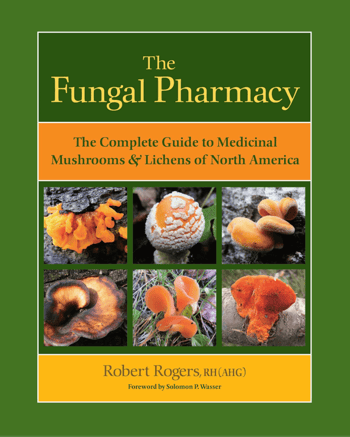 Looking to expand your home library of medicinal mushroom content? Then you'll love he Fungal Pharmacy: The Complete Guide to Medicinal Mushrooms and Lichens of North America. This book is jam-packed with mushroom history, folklore, applications, and images. Please note that it was written in 2011 and so it doesn't include some of the most recent clinical trial information. But it's still a wonderful addition for anyone looking to learn more about mycology and mushrooms in North America.
Get the book from your local independent bookseller or purchase on Amazon here.
The Mushroom Medicine Cabinet
Don't stop your book ordering just yet! If you're looking for a short-but-sweet reference guide for your kitchen you'll love the Mushroom Medicine Cabinet.
This book is also great for your e-reader as it's not very image-heavy. But fear not, you still get lots of valuable charts, preparation instructions and even a few incredible recipes to try at home. This is a great gift for anyone who loves cooking and wants to dive deep into the world of medicinal mushrooms.
Get the book from your local independent bookseller or purchase from Amazon here
Growing Gourmet and Medicinal Mushrooms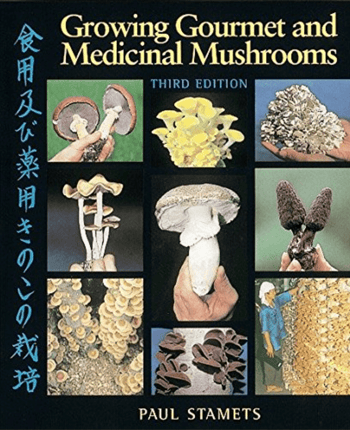 Paul Stamets is a leader in the medicinal mushroom space and one of the industry's greatest innovators. If you're considering growing medicinal mushrooms at home, or simply want to learn from one of the best in the space, you'll love Growing Gourmet and Medicinal Mushrooms.
But don't expect to get a simple overview.
This comprehensive guide is a must-have for mushroom novices who are looking to grow commercially or at a smaller scale. This book is packed with tips, tricks, diagrams, and all the science you need. Learn how to grow 31 popular species of medicinal and gourmet mushrooms.
Get the book from your local independent bookseller or check it out on Amazon here.
---
BEST MEDICINAL MUSHROOM PODCAST
The Mushroom Revival Podcast
Prefer to listen to your information? Then look no further than the Mushroom Revival Podcast. This podcast is hosted by Alex Dorr and Lera Niemackl who are esteemed innovators in the mycology field. It's a true joy to listen to. The best-of-the-best in the fungi world have been on this podcast. And you can learn about everything from Mycology 101 to how mushrooms are being used as a vegan leather substitute.
This podcast is available absolutely free on Spotify, Apple Podcasts, or wherever you like to listen to your pod content.
Scroll through their incredible library of guests and choose an episode that seems most interesting to you. (Trust me, if you have a question about mushrooms, you'll find the answer on the Mushroom Revivial Podcast.)
The hosts of Mushroom Revival also have their own small (but mighty) product line available here. While consumers should take anything that a consumer products company says with a grain of salt, Mushroom Revival is clearly an outlier who is actively trying to educate consumers and help them dive into the world of medicinal mushrooms. From growing your own products, to harvesting, and extraction processes, this podcast fires on all cylinders!
Not sure where to start? Here are a few of our favorite episodes so far:
MYCOLOGY 101
MUSHROOMS FOR DOGS
BETA-GLUCAN TEST
Check out the podcast for free on Spotify here.
---
Best Scientific & Clinical Resources
The NCBI Database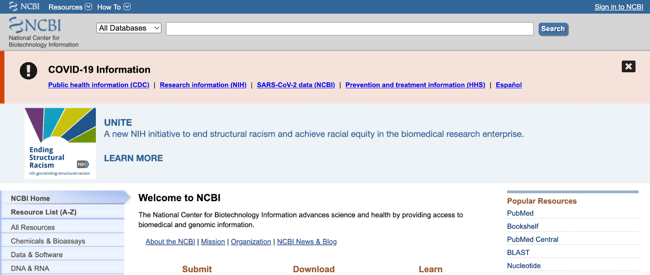 The The National Center for Biotechnology Information (NCBI) database is designed to advance science and health by providing access to biomedical and genomic information. In other words, it's a great place to read up on all of the science and studies that involve medicinal mushrooms.
You'll likely also want to check out pubmed for easier, targeted searching.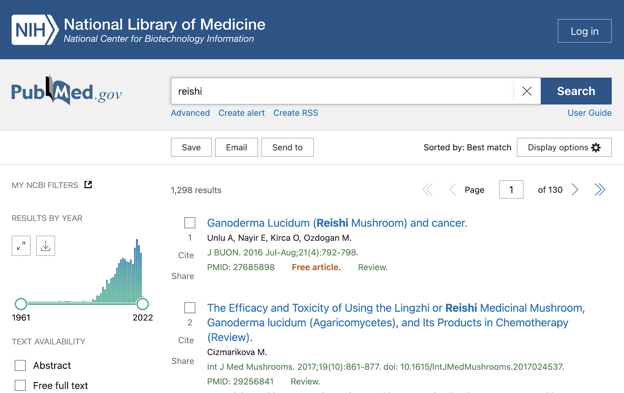 One important note: these are scientific studies. And they're sometimes difficult to understand. But they're a great place to search for a specific mushroom to see what kind of studies and clinical trials have been completed.
This is an especially helpful resource if you're trying to support a particular treatment or therapy for a specific medical concern. Remember, always talk to your doctor before incorporating medicinal mushroom supplements into your routine or treatment plan.
Some common searches to try:
"Medicinal mushroom"
"Mushroom"
The common mushroom name (Example: "reishi")
The scientific mushroom name (Example: "Ganoderma lucidum")
Start exploring the database here.
---
Best Documentary
Fantastic Fungi Documentary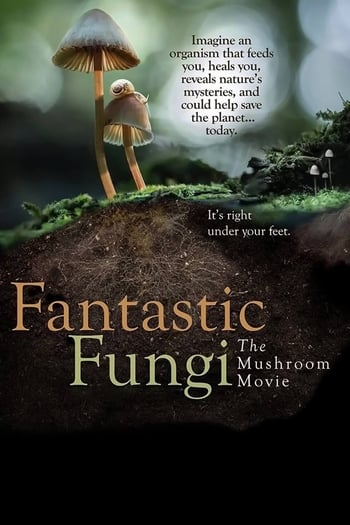 Grab some popcorn, your most comfortable blanket (and perhaps a notebook) to stream Fantastic Fungi: The Mushroom Movie. This documentary is a great way to learn about how mushrooms are changing the world, all while growing right under your feet. We absolutely loved this documentary. You'll hear from expert mycologists on how mushrooms are able to heal humans, heal the planet, and so much more.
It's a great starting point if you're brand new to the mushroom world and aren't excited about diving feet-first into a book.
You'll find this movie on Netflix and available for streaming here.
---
Best YouTube Channel
FreshCap YouTube Channel

We can't get enough of FreshCap's fresh take on mushroom education through compelling video content. If you're a visual learner, this is definitely a resource you won't want to miss. You'll learn everything about how mushrooms are grown, how extracts are made, what to look for in a great product, and the medicinal benefits of each type. Dive right into their various video playlists to get easy-to-follow education, insights, and product details.
FreshCap, based in Canada, also sells their own products which you can view here. FreshCap is a leader in the commercial mushroom space and we love that they're transparent about their product quality with lab testing. They consistently make our list of top products.
As always, understand that FreshCap is a consumer products company. We always take what companies say with a grain of salt and have to separate what is good marketing vs. education. Especially where there's so little regulation and oversight on claims made in the mushroom industry.
But from what we've seen on their channel, they are truly in the business of educating and helping new, interested persons learn as much as they can about mushrooms.
Here are some great videos to get you started:
Understanding Mushroom Extracts
The Magic Power of Lion's Mane
---
Final Thoughts
There is so much we simply don't know about medicinal mushrooms. And we're learning more every single day. But the good news is, there are hundreds of innovators, scientists, product companies, and advocates pushing for more research. And research is exactly what we need. Until then, we can only rely on data, emerging research, and historical anecdotes to guide us.
One this is for certain: mushrooms are here to stay.
Subscribe to learn along with us!